Syria: Islamic State must release 230 civilians kidnapped after Al-Qaryatain battle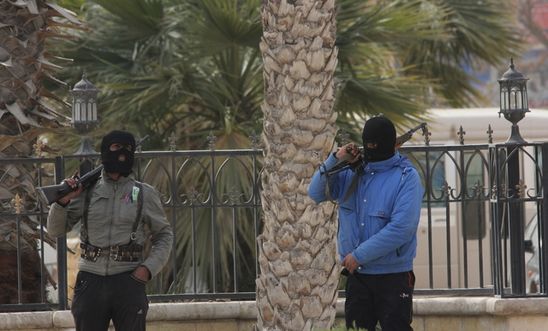 Islamic State fighters have abducted thousands of civilians © Amnesty International
Responding to reports that around 230 people have been abducted in central Syria by the Islamic State armed group after heavy fighting in the town of Al-Qaryatain last night, Amnesty International called for their immediate release. 
Amnesty International's Syria researcher Neil Sammonds said:
"The abhorrent abduction in Syria of more than 200 people by Islamic State highlights the dreadful plight of civilians caught up in the conflict in the country.

 

"The group must respect the rules of war and immediately release these civilians unharmed.

 

"Every effort must be made to identify the perpetrators of these crimes and bring them to justice."
A separate group of around 250 Syrian Christians were taken by Islamic State in the Khabour river valley area in February. Nineteen have since been released whilst the fate of the rest remains unknown.