Sudan: Half a million civilians forced to flee as violence intensifies in Darfur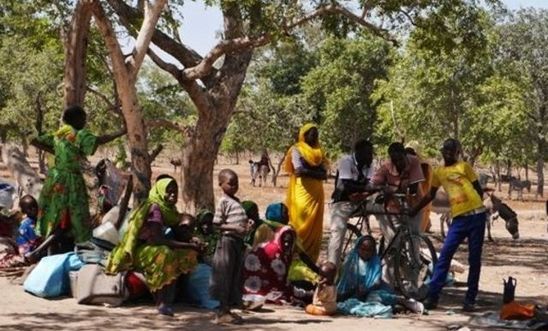 © Amnesty International
Almost half a million people have been forced from their homes over the last year as violence intensifies in war-torn region of Darfur in Sudan, according to an Amnesty report issued today (14 March)
The report, 'We can't endure any more: attacks against civilians in Central Darfur', concentrates on a new wave of violence in Darfur's 11-year conflict and examines how fighting between two tribes, the Salamat and the Misseriya, deliberately targeted civilians with looting, rape and murder.
Michelle Kagari, East Africa Deputy Director at Amnesty International, said:
"Deliberate attacks in civilian areas with the intent of killing and injuring people is a war crime and demonstrates a disregard for the most basic principles of international humanitarian law.

"The Sudanese authorities must immediately rein in paramilitary forces, conduct a prompt and impartial investigation into allegations of attacks on civilians, and hold those responsible for serious abuses to account."
Amnesty has spoken to eyewitnesses who have described large-scale attacks carried out by armed militias, including members of Sudanese paramilitary forces, targeting civilians across Central Darfur.
A local elder from the town of Kabar in southern Sudan, told Amnesty:
"They started shooting at everyone, kids, women, elderly. They were shouting 'you are slaves, this land is our land, it is not a land for slaves, and we will kill everyone."
Amnesty's report shows how the large scale, inter-communal violence can be traced back to Sudan's failing economy. As South Sudan gained independence in 2011, Sudan faced a toxic combination of rising inflation, unemployment and competition over land and resources which led to hostility amongst communities.
More than a decade on from the start of the conflict in Darfur, innocent civilians remain on the front line of violence. Amnesty calls on the international community to ensure that those responsible for human rights violations are held to account and that Darfur's most vulnerable are protected from this endless cycle of violence.