Saudi Arabia sentences 15 people to death for 'spying for Iran' - reaction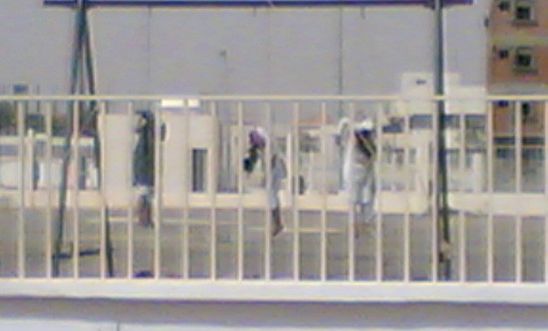 Saudi Arabia executes scores of people every year © Private
'The entire legal proceedings in this case have made a mockery of justice' - Samah Hadid
Saudi Arabia's sentencing of 15 people to death today after a grossly unfair trial is a travesty of justice, said Amnesty International.  
The 15 men were among 32 people arrested across Saudi Arabia in 2013 and 2014, who were accused of spying for Iran. Fifteen others were sentenced to prison terms ranging from six months to 25 years, and two were acquitted.
The men were charged with a series of offences including "high treason", with some facing several other charges which should not be considered criminal offences - such as "supporting protests", "spreading the Shi'a faith" and "possessing banned books and videos".  Those convicted were all Saudi Arabian nationals except for one Iranian national who was sentenced to four years in prison. An Afghan national was one of the two acquitted. 
According to the lawyer Taha al-Hajji, who represented most of the accused, all 32 were detained without an arrest warrant and held for almost three months in secret, where they were repeatedly interrogated without a lawyer. In many cases they only discovered the reason for their arrest during interrogations. Some later told the court they were threatened with solitary confinement and that they would be banned from having contact with their families if they didn't sign "confession" documents. They said they were told that if they refused to sign "confessions" their families would be imprisoned and locked in cells next to them. 
After almost three years in detention without charge or trial the defendants were suddenly brought before the Specialised Criminal Court in Riyadh - Saudi Arabia's secretive security and counter-terrorism court - in February this year. Most of them attended their first court session without any lawyers and the rest met their lawyers briefly for the first time in court. Some of the defendants had to prepare their defence themselves. In a letter submitted to the court at the second session, several of the lawyers said they would boycott the trial in protest at the manner in which the trial was being conducted, including the fact they were not allowed to visit their clients, view evidence and prepare their defence adequately. The lawyers also objected to the "media war" waged against the defendants. The Saudi Arabian authorities do not allow any critical or independent media to operate in the Kingdom.
Amnesty is calling for all the death sentences to quashed and for the accused to either be properly retried or released.
Samah Hadid, Deputy Director for Campaigns at Amnesty International's Beirut office, said:
 

"Sentencing 15 people to death after a farcical trial which flouted basic fair trial standards is a slap in the face for justice.

 

"The entire legal proceedings in this case have made a mockery of justice. 

 

"The fact that the men were held incommunicado for three months, denied access to a lawyer during the interrogations, and that the court failed to adequately investigate the men's claims that they were coerced to 'confess' makes this little more than a sham trial."
100 pages of charges
During the men's first court session in February, the 32 defendants were handed a list of charges that was nearly 100 pages long. Most of the defendants were accused of offences such as "high treason" for either setting up or joining a spy cell or meeting with Iranian intelligence and sharing military and security information with them. However, some of the other charges listed against the men are not recognisably criminal offences under international standards. These include "supporting protests", "spreading the Shi'a faith" (for example by setting up a Shi'a centre in Mecca), "possessing banned books and videos", "inciting the public to break allegiance to the ruler and harm his reputation and the reputation of the royal family", among other charges. 
One defendant, who is among those sentenced to death, even faced charges for possessing articles written by Mikhlif al-Shammari - a prominent human rights activist and advocate for Saudi Arabia's Shi'a Muslim community - who was sentenced to prison and 200 lashes for his activism.
It is not the first time a Saudi Arabian court has issued death sentences after an unfair mass trial. On 1 June, 14 Shi'a Muslim men were also sentenced to death by the Specialised Criminal Court after a trial which relied on "confessions" extracted through torture for a series of offences including, among other things, taking part in violent protests in the Eastern Provinces in 2012.