Saudi Arabia: reformist cleric faces possible death penalty for peaceful activism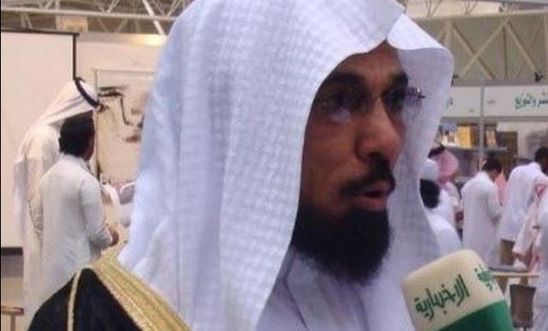 Sheikh Salman al-Awda was arrested hours after he posted a tweet encouraging the Qatari and Saudi Arabian authorities to end their diplomatic stand-off © Amnesty International
Sheikh Salman al-Awda previously advised Mohammad bin Salman over reforms
Now stands accused of calling for reform and wider regional 'regime change' 
'Sheikh al-Awda has gone through a terrible ordeal' - Lynn Maalouf
Ahead of a possible ruling on Sunday in the ongoing trial of the prominent reformist Saudi Arabian cleric, Sheikh Salman al-Awda, Amnesty International is calling on the Saudi authorities to drop plans to seek his execution and release him unconditionally. 
Sheikh al-Awda once reportedly advised the country's Crown Prince Mohammad bin Salman on possible reforms in Saudi Arabia. 
Al-Awda, 61, was arrested in 2017 and is currently facing numerous charges connected to his peaceful activism. He is on trial at Saudi Arabia's notorious anti-terrorism Specialised Criminal Court, and the Saudi Public Prosecutor recently called for the cleric to be sentenced to death.
Lynn Maalouf, Amnesty International's Middle East Research Director, said:
"We are gravely concerned that Sheikh Salman al-Awda could be sentenced to death and executed. 

"Since his arrest almost two years ago, Sheikh al-Awda has gone through a terrible ordeal, including prolonged pre-trial detention, months of solitary confinement, incommunicado detention and other ill-treatment - all flagrant violations to his right to a fair trial. 

"The Saudi authorities continue to claim that they are fighting 'terrorism' when this trial - as well as those of other activists, including the 37 men who were executed in April - are clearly politically-motivated and meant to silence independent voices in the country. 

"Sheikh al-Awda has been calling for a more inclusive society that would end the marginalisation of Saudi Shia citizens. For this, he is being punished. 

"Instead of moving ahead with this sham trial, they must immediately and unconditionally release Sheikh al-Awda and drop all charges against him." 
Arrested in 2017
On 7 September 2017, state security officials arrested Sheikh Salman al-Awda at his home without a warrant a few hours after he posted a tweet encouraging the Qatari and Saudi Arabian authorities to end their diplomatic stand-off. Two months later, men in civilian clothing and balaclavas - who were believed to be from the state security directorate -  searched his house without a warrant, confiscating electronic devices and books.
Sheikh al-Awda was held incommunicado and in solitary confinement for the first five months of his detention, with no access to his family or a lawyer except for one brief phone call a month after his arrest. In January 2018, he was hospitalised with deteriorating health. He was only allowed to call his family a month later. 
In August 2018, al-Awda was brought to trial before the Specialised Criminal Court in a secret session, where he was charged on 37 counts, including affiliation with the Muslim Brotherhood, and calling for government reforms and "regime change" in the Arab region. 
In May this year, he was brought to another trial in a secret session, after which his lawyer informed the family that the Public Prosecutor had sought the death penalty.
Amnesty opposes the death penalty in all cases without exception, regardless of the nature of the crime, the characteristics of the offender, or the method used by the state to kill the prisoner. The death penalty is a violation of the right to life and the ultimate cruel, inhuman and degrading punishment.