Saudi Arabia: another human rights activist detained as 'ominous' crackdown continues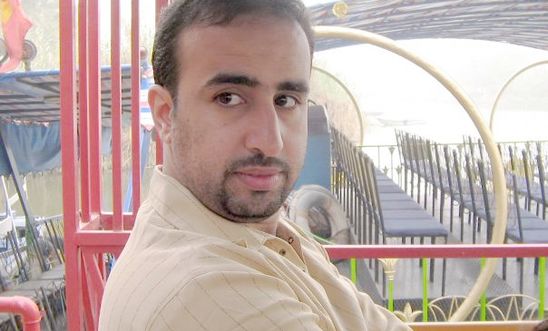 Mohammed al-Bajadi founded the Saudi Civil and Political Human Rights Association in 2009 © Private
Prominent campaigner Mohammed al-Bajadi is latest victim, following women's activist round-ups  
'Despite global outrage, the authorities have again responded with even more repression' - Samah Hadid 
Responding to the arrest of another prominent human rights activist - Mohammed al-Bajadi - in Saudi Arabia today, Samah Hadid, Amnesty International's Middle East Campaigns Director, said:
"This new arrest is yet another ominous development in the relentless crackdown on human rights activists in Saudi Arabia.

"Mohammed al-Bajadi is a tireless campaigner for human rights who, along with all those detained in the recent crackdown, has only been targeted because of his important work.

"Despite global outrage, the authorities have again responded with even more repression against Saudi Arabia's human rights community who have been repeatedly persecuted for their work.

"Crown Prince Mohammad bin Salman continues to promote his 'reforms' to the international public, while silencing anyone at home who dares to question his policies. It is time for this rank hypocrisy to stop.

"Once again, we call on the authorities to release these peaceful activists immediately and unconditionally. At the very least, they should reveal the detainees' whereabouts and give them access to their families and lawyers."
To date, it is believed that ten human rights activists have been detained in the recent crackdown. Four have so far been released.
Many of the women's rights defenders detained have campaigned against the long-standing ban on women drivers in Saudi Arabia. The ban is due to be lifted next month, with licences being issued from 24 June.
Last weekend, Amnesty identified six of those detained following a chilling smear campaign orchestrated by the government to discredit them as "traitors". Those still in detention include Loujain al-Hathloul, Iman al-Nafjan, Aziza al-Yousef, Dr Ibrahim al-Modeimigh and Mohammad al-Rabea. Two other men also reportedly remain in detention.
Activists detained in the recent crackdown, but released this week, include Dr Aisha al-Manea, Dr Hessa al-Sheikh, Dr Madeha al-Ajroush and Walaa' al-Shubbar.
Human rights organisation closed down
Mohammed al-Bajadi was a founding member of the Saudi Civil and Political Rights Association, which was forcibly shut down by the authorities. He was sentenced to ten years in prison by Saudi Arabia's counter-terrorism court in March 2015. Upon appeal, his sentence was reduced to eight years in prison, four of which were suspended, and a five-year travel ban. Al-Bajadi was released in April 2016 after he was made to sign scores of pledges, among them promises that he would stop his activism and refrain from communicating with media and foreign organisations.
Before its forced closure in 2013, the Saudi Civil and Political Rights Association campaigned for the rights of prisoners in Saudi Arabia. All its founding members were subsequently detained and sentenced to lengthy prison terms for their work.