Saudi Arabia: 12 Shi'a face imminent execution after cases referred to King Salman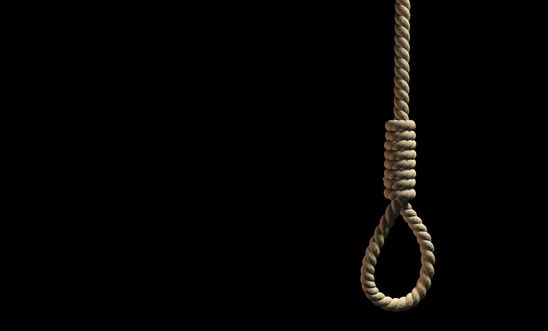 © © Orla 2011/Shutterstock.com
Responding to news that the cases of 12 condemned men from Saudi Arabia's persecuted Shi'a minority have been transferred to the country's Presidency of State Security - a body under the direct author of the country's ruler, King Salman - Heba Morayef, Amnesty International's Middle East and North Africa Director, said:
"Given the secrecy surrounding Saudi Arabia's judicial proceedings, we fear that this development signals the imminent execution of the 12 men

"The families of the men are terrified by this development and the lack of information provided to them on the status of the cases of their loved ones.

"The Saudi Arabian authorities sentenced these men to death in 2016 for spying for Iran after a grossly unfair mass trial.

"Saudi Arabia is one of the world's most prolific executioners and regularly uses the death penalty as a political tool to crush dissent from the country's Shi'a minority.

"It is not too late to save the lives of these men. We are urging the Saudi Arabian authorities to immediately quash these sentences and establish an official moratorium on executions, as a first step towards abolishing the death penalty completely."
King Salman may be about to order their execution
The 12 men were part of a group of 15 men who sentenced to death on 6 December 2016 after an unfair mass trial of 32 people arrested across Saudi Arabia in 2013 and 2014. The families of the 12 learnt last December that the men's sentences has been ratified by the Supreme Court, meaning their execution would be imminent as soon as the king ratified the sentence. Due to the secrecy surrounding the judicial process in Saudi Arabia, the families are given very little information, if any, about the current state of the case and usually not told about the scheduled execution of their relatives.
Saudi Arabia's Shi'a community
Amnesty has documented the cases of at least 34 members of Saudi Arabia's Shi'a community, including four juvenile offenders, who are currently on death row after being accused of activities deemed a "risk to national security". In early 2016, Saudi Arabia executed the prominent Shia cleric Sheikh Nimr Baqir al-Nimr, along with 46 other people, including several Shia activists from the country's Eastern Province. Al-Nimr was sentenced to death after a grossly unfair trial. Members of Saudi Arabia's Shi'a Muslim minority face considerable discrimination because of their faith, limiting their right to express religious beliefs and their access to justice.
146 executions in 2017
Last year, Saudi Arabia carried out at least 146 executions, the third-highest of any country in the world. Amnesty opposes the death penalty in all cases without exception, regardless of the nature of the crime, the characteristics of the offender or the method used by the state to kill the prisoner.