Rwanda: Diane Rwigara's acquittal should herald new era for freedom of expression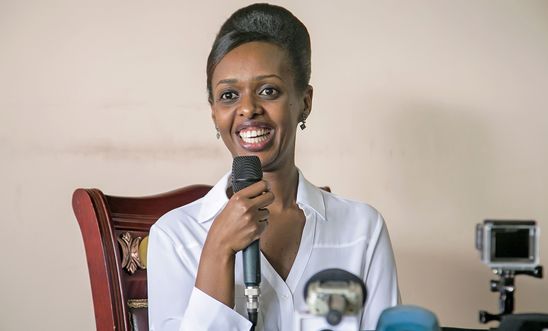 Responding to news that the High Court in Kigali has ruled to discharge and acquit Diane Rwigara and her mother Adeline Rwigara on all charges that had been brought against them, Joan Nyanyuki, Amnesty International's East Africa Director, said:
"Diane and Adeline Rwigara should never have faced charges for expressing their views.

"While we welcome their discharge and acquittal, we are concerned that the right to freedom of expression remains under attack in Rwanda.

"We call on the Rwandan authorities to build on this judgment and work towards developing greater tolerance and acceptance of alternative and critical views.

"The judgment must be a first step in reversing the ongoing trend of repression in Rwanda."
Charged with 'inciting insurrection'
Diane Rwigara, and her mother Adeline Rwigara were charged with "inciting insurrection or trouble among the population".
The charges were brought against Diane Rwigara on 23 September 2017 and were based on public comments she made that were critical of the Rwandan state.
Diane Rwigara was also charged with "forging or alteration of documents" and "use of counterfeited documents", while her mother, Adeline, faced an additional charge of "discrimination and sectarian practices."
Diane Rwigara had earlier been barred from contesting the August 2017 presidential election by the country's electoral authority.
In the months before declaring her candidacy, Diane Rwigara had been outspoken about issues such as poverty, injustice, insecurity and the lack of freedom of expression. Just days after she announced her candidacy, nude photos said to be of her were circulated on social media, in what many considered was a smear campaign to tarnish her image. Diane Rwigara said that the images were digitally manipulated.