Russia: detention of protester Mikhail Kosenko in psychiatric institution is 'Soviet-era tactic'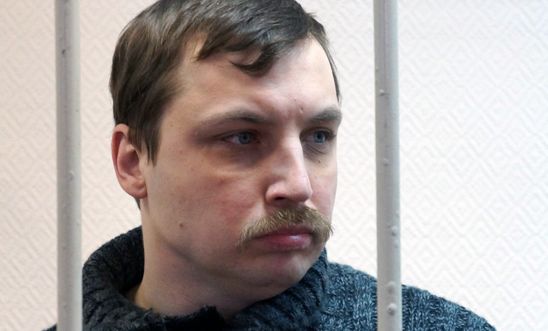 Mikhail Kosenko at a court hearing in 2013 © Dmitry Borko
'Mikhail Kosenko's only transgression was to peacefully protest and speak his mind'
Sergei Nikitin
Today's decision by a Moscow court to detain a protester in a psychiatric institution is a "Soviet-era tactic" designed to crush dissent, said Amnesty International. 
Earlier today the Moscow City Court upheld a conviction against Mikhail Kosenko, a peaceful protester who had been sentenced to be detained in a psychiatric institution for "treatment". 
The court denied Kosenko's lawyers' request for an additional psychiatric evaluation after his legal team had argued that the original evaluation was incomplete, full of inconsistencies, and had cited Kosenko's political beliefs as supposed evidence of his mental illness. 
Kosenko was arrested after he took part in a protest in Bolotnaya Square in central Moscow in May 2012, which turned violent. He was charged with taking part in "mass riots" and using violence against police officers - accusations that Amnesty considers were politically motivated and contradicted by strong evidence not taken into account at Kosenko's trial.
Amnesty International's Moscow Office Director Sergei Nikitin said:
"Mikhail Kosenko's only transgression was to peacefully protest and speak his mind. 

"The courts are returning to an abhorrent practice that is redolent of the worst of Soviet-era tactics to crush dissent: the use of forced psychiatric treatment as a means to punish critics.

"The court appeared to disregard numerous inconsistences and distortions of facts in the psychiatric experts' report and police testimonies, as well as to ignore the evidence supporting Mikhail Kosenko's innocence. 

"The gross injustice done to this man must be rectified and he must be released immediately and unconditionally."