Russia: release of jailed Sochi Games protester welcomed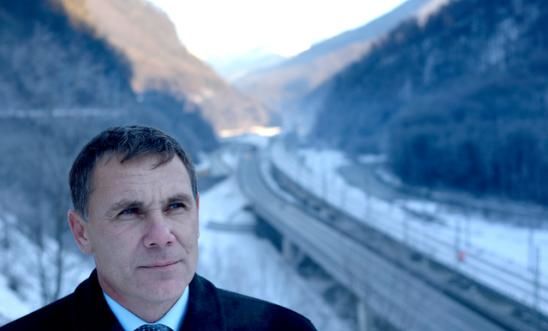 Evgeny Vitishko was protesting against deforestation ahead of the Sochi Winter Olympics © MIKHAIL MORDASOV/AFP/Getty Images
Evgeniy Vitishko had protested over widespread environmental damage ahead of Sochi Winter Games
Amnesty International has welcomed news that the Russian environmentalist Evgeniy Vitishko is to be released from a remote prison colony after spending more than a year-and-a-half there after a string of trumped-up charges were brought against him in the run-up to the Sochi Winter Olympic Games in February 2014.
Along with colleagues from the NGO Environmental Watch on North Caucasus, Mr Vitishko had protested against the environmental impact of rampant construction and deforestation ahead of the Sochi games.
He was given a three-year jail sentence in Russia's remote Tambov region - more than 600 miles from the environmentalist's home - for allegedly damaging a fence that was concealing illegal construction in a protected forested area. He was also jailed for 15 days on trumped-up charges of "hooliganism" after he was accused of "swearing at a bus stop". Amnesty considered him a prisoner of conscience and called for his immediate release. 
In jail he was subjected to a pattern of harassment at the hands of the prison authorities. He was accused of various "violations" of prison rules, including giving an item of clothing to another prisoner who was cold, sitting on his bed at an unauthorised time, storing food in an unauthorised place, receiving correspondence from a lawyer without notifying the penal colony's administration, and having a "negligent attitude towards weeding tomatoes" as part of his compulsory labour. 
Today a court ordered his release - effective on 20 November - with Vitishko having served half of his sentence. Amnesty is calling on the Russian authorities to clear Vitishko of all charges.
Amnesty International Russia Director Sergei Nikitin said:
 

"After months of mounting international and domestic pressure, the Russian authorities have finally given way and agreed to release Evgeniy. 

 

"He should never have been imprisoned in the first place. The next step to correct this travesty is to clear him of all charges." 
Letters from Jersey
Evgeniy Vitishko's case has been taken up by Amnesty supporters worldwide, and last month Mr Vitishko was able to send a message to Amnesty's Moscow office expressing his gratitude for various cards of support he'd received, including from Amnesty's Jersey group. He said he'd attempted to write back to people in Jersey and elsewhere but suspected that the penal colony authorities had not allowed his letters to be sent.