Russia: lawyer defending Navalny's Anti-Corruption Foundation should be released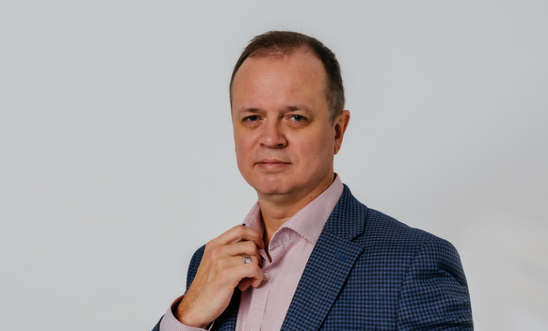 Ivan Pavlov is one of Russia's leading human rights lawyers © Komanda 29
Human rights lawyer Ivan Pavlov detained after early-morning FSB raid on his hotel in Moscow
Faces possible two-year jail sentence on charges apparently related to his legal work
'The authorities are going after one of the country's most courageous lawyers' - Natalia Zviagina
Responding to news that Ivan Pavlov - the human rights lawyer defending the Anti-Corruption Foundation, founded by Aleksei Navalny - has been detained by Russia's Federal Security Service, Amnesty International's Moscow Office Director, Natalia Zviagina, said: 
"Lawyers are the last line of defence against the government's growing crackdown on human rights, and now the authorities are going after one of the country's most courageous lawyers. 

"They accused him of disclosing information about cases they are arbitrarily treating as a state secret. This is a travesty of justice. The authorities must immediately and unconditionally release Ivan Pavlov from arbitrary detention. 

"Targeting lawyers who defend victims of politically-motivated prosecutions has become a dangerous trend in Russia, especially in the North Caucasus. 

"If the international community was waiting for a signal to sound the alarm, then that time has come. Ivan Pavlov and his brave Team 29 have helped countless people. Now they themselves need our solidarity and support." 
Team 29
Ivan Pavlov, a human rights lawyer and the head of the human rights group Komanda 29 (Team 29), has worked on numerous high-profile cases in Russia. He is representing Aleksei Navalny's Anti-Corruption Foundation in the "extremism" case against it. 
Pavlov was detained by FSB officers early this morning (30 April) after a raid on the hotel in Moscow where he was staying. According to Team 29, Pavlov is charged with "disclosure of materials of the preliminary investigation" (Article 310 of the Criminal Code of the Russian Federation). It is not yet known over which case he is being prosecuted. The Russian authorities have arbitrarily classified numerous cases and closed trials to the public, including the Anti-Corruption Foundation case. If found guilty, Pavlov could face up to two years of compulsory labour and possible disbarment.