Russia: 'homophobic' censoring of Elton John Rocketman film condemned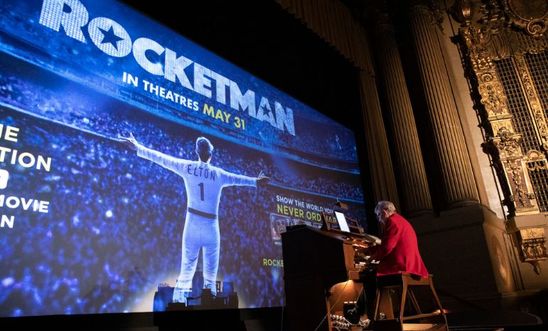 A screening of Rocketman in San Francisco yesterday © Getty Images
Moscow screens version with all gay references removed
'This mutilated version of the film insults and dehumanises same-sex relationships' - Natalia Zviagina  
Censorship of the Russian version of the Elton John Rocketman film is yet another example of Russia's "gay propaganda law" undermining freedom of expression and encouraging homophobia in Russia, Amnesty International said today.
The popular biopic is scheduled to open in Russian cinemas on 6 June, but the first pre-screening took place in Moscow yesterday evening.
According to film critics, all scenes depicting kissing and sexual encounters between men were deleted, as were any scenes of drug consumption. The closing credits depicting Elton John and his husband David Furnish, with a caption saying that the musician finally met his real love, were deleted as well.
Under Russia's so-called "gay propaganda law", passed in 2013, any public display of homosexuality is effectively prohibited in Russia, ostensibly to protect minors against the "harm" which positive information about "non-traditional sexual relations" may cause them. No such restrictions apply to adults.
The Russian film distributor may have gone beyond even what is required under the homophobic legislation. The film is rated "18+" so no minor in Russia would be admitted to the cinema to watch it.
Natalia Zviagina, Amnesty International's Russia Office Director, said: 
"This homophobic censorship of a film about Elton John is as ridiculous as it is insulting for LGBTI people and anyone in the country who stands for dignity and non-discrimination.

"By censoring any expression of affection between two human beings of the same sex, this mutilated version of the film insults and dehumanises same-sex relationships. 

"The distributors should take immediate steps to restore all deleted scenes of the movie."