Russia: Councillor in Moscow sentenced to seven years in jail for opposing the Ukraine war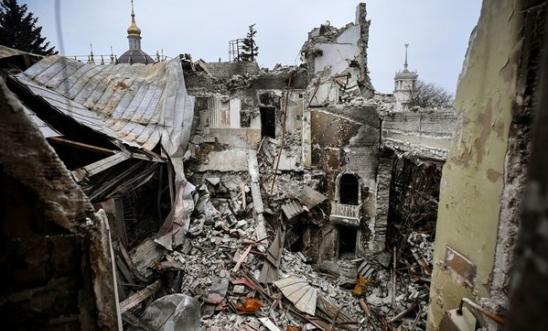 © AFP via Getty Images
A court in Moscow sentenced Aleksei Gorinov to seven years in jail for criticising Russia's military actions in Ukraine
'The Russian judiciary has once again sided with a government intent in silencing all forms of dissent' - Bruce Millar
Reacting to news that a court in Russia has sentenced Aleksei Gorinov, a municipal councillor from one of Moscow's districts, to seven years in jail for disseminating "knowingly false information" after he criticised Russia's invasion of Ukraine, Bruce Millar, Amnesty International's Eastern Europe and Central Asia Deputy Director, said: 
"Aleksei Gorinov's sentence is shocking. It is an unlawful reprisal for expressing his views, and not the administration of justice.

"Aleksei did not commit any internationally recognised crime by calling the war unleashed by Vladimir Putin on Ukraine what it is, a criminal war. The Russian judiciary has once again sided with a government intent in silencing all forms of dissent.

"The Russian authorities must immediately and unconditionally release Aleksei Gorinov and all people jailed simply for expressing their opinions and speaking out against the war, and drop all charges against them."
Aleksei in court
Aleksei Gorinov did not plead guilty and used his last words in court to again denounce the war in Ukraine. He said in court:
"I am convinced that this war is the fastest route to dehumanisation, when the line between good and evil is blurred. War is always violence and blood, torn bodies and severed limbs. It is always death. I do not accept this and reject it."
Speaking against the Ukraine war
On 8 July, the Meshchansky District Court of Moscow sentenced Aleksei Gorinov, a municipal councillor of the Krasnoselsky District, to seven years in prison. He was accused of disseminating "knowingly false information" about the Russian Armed Forces under the recently introduced Article 207.3 of the Criminal Code of the Russian Federation. This is the first case of an individual being sentenced under this article. However, in total, more than 60 criminal cases under Article 207.3 are now being, or have been, investigated in Russia. 
Aleksei Gorinov was indicted for a statement he made about Russian aggression in Ukraine during a council meeting on 15 March. He spoke about the deaths of Ukrainian children resulting from the war, which the Russian authorities continue to describe as a "special military operation." Authorities said that Aleksei had conspired with Elena Kotyonochkina who was presiding over the meeting "to discredit the military using his official position".
Elena Kotyonochkina escaped arrest by leaving the country. 
The official investigation into Gorinov's case took only five days.