Russia: 77-year-old human rights defender jailed for Facebook post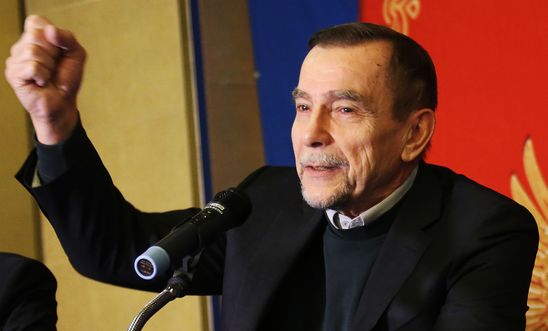 Lev Ponomarev is a veteran human rights defender who has been campaigning on behalf of younger activists © Anton Novoderezhkin/TASS
'Lev Ponomarev is one of the pillars of the human rights movement in Russia' - Natalia Zviagina
The Russian authorities must immediately and unconditionally release a 77-year-old human rights activist who was sentenced to 25 days administrative detention earlier today for calling for a solidarity protest, said Amnesty International.
The jailed activist is Lev Ponomarev, a veteran human rights defender who attempted to draw attention to the plight of young Russian activists themselves jailed under the country's repressive anti-protest laws.
Natalia Zviagina, Director of Amnesty International's Moscow Office, said:
"Lev Ponomarev is one of the pillars of the human rights movement in Russia.

"With this sentence the Russian authorities have shown their contempt for human rights, punishing a man who has devoted his life to defending them.
 
"After speaking out against the injustices suffered by others at the hands of Russia's so-called justice system, Lev Ponomarev is now its latest victim."
Moscow rally was banned
On Sunday, Lev Ponomarev was charged with "repeated violation" of the restrictive Russian law on public assemblies in relation to a Facebook post published in October. The post called for a peaceful rally in Moscow on 28 October to show solidarity with young activists arrested under repressive Russian "anti-extremism" and "anti-terrorism" laws. Ponomarev sought the authorities' approval for the rally but was arbitrarily denied it. The rally was banned and its participants were dispersed by the police.
In July, Ponomarev was fined for holding a one-man picket in support of the prosecuted activists, and the authorities have described the October Facebook post as a "repeat" offence.