Repeal Bill: Amnesty International and Liberty's joint response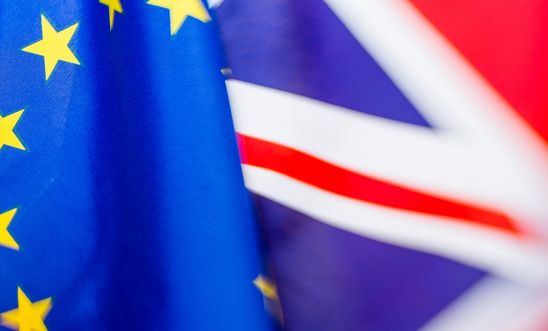 © flickr.com/photos/bankenverband
Amnesty International UK and Liberty today jointly call on the Government to ensure the Brexit process does not roll back the rights and freedoms of people in the UK – and to include this formal commitment in the text of the Repeal Bill.
The Repeal Bill includes worryingly broad powers for ministers to alter laws without parliamentary scrutiny and contains no guaranteed protections for human rights. Worse, it threatens to take away the protections of the Charter of Fundamental Rights.
Statement
Today we take another huge step towards our withdrawal from the European Union – and the Government has still failed entirely to address how our hard-won rights and freedoms will be affected by changes made to domestic laws during the Brexit process.
The Repeal Bill gives ministers vague and broad powers that could be used to erode our rights and freedoms without proper scrutiny by those elected to protect them.
The vote to leave the European Union was not a mandate for ministers to take rights away from people in the UK. Paying lip service to protecting our rights doesn't count for anything if those protections are not in the legislation – in black and white.
We call on the Government to urgently:
Promise it will not use the Repeal Bill to roll back human rights and freedoms. This pledge should be in the text of the Bill, and must include a commitment not to erode our human rights via back-door legislation
Conduct a comprehensive audit of all EU-derived human rights law and take steps to keep those rights and freedoms fully protected after Brexit
Kerry Moscogiuri, ‎Campaigns and Communications Director at Amnesty International UK ‎, said:
"It is now vital that Parliament ensures our hard-won human rights don't diminish after Brexit.

"The broad powers that the Repeal Bill grants ministers to change our laws are dangerously vague – they must not be used to roll back human rights that are in place to protect us all.

"A full audit is essential if we are to fully understand, appreciate and protect the rights that we currently benefit from every day here in the UK."
Martha Spurrier, Director of Liberty, said:
"If the Repeal Bill passes in this state, people in the UK will lose rights after we leave the EU. It is that simple and the stakes are that high.

"Every single right we have now needs to stay – from those contained in the Charter, to equality protections we've gained from our membership.

"The Government must promise, here and now, that it will not use this process to roll back rights and freedoms – and that promise must be in this Bill, in black and white."