Queen's Speech: human rights must underpin domestic as well as foreign policy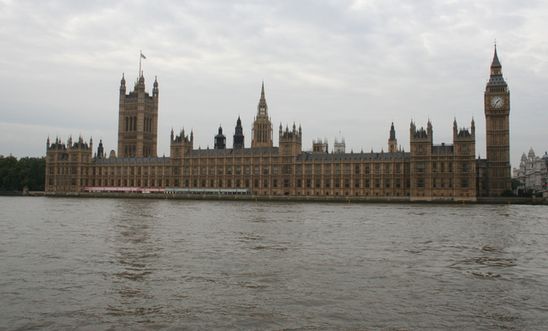 Legislation on immigration, domestic abuse and historical allegations against the military must have human rights at their core
"This Government has made commitments to human rights. As their policies develop, we'll hold them to that." – Kate Allen
Human rights must be prioritised at home as well as abroad, Amnesty International has said in response to the Queen's Speech, which set out the new Government's agenda for the next Parliamentary term.
Amnesty has welcomed commitments to promote free speech and human rights globally, and to tackle human rights abuses around the world. The organisation is calling for human rights to also be at the heart of domestic policy - including on proposed legislation on immigration, domestic abuse and historical allegations against the military.
Amnesty is concerned that the UK's Human Rights Act could be at risk, including through the establishment of the Constitution, Democracy and Rights Commission. Such developments must not be used to undercut the UK's vital human rights legislation.
Kate Allen, Amnesty UK's Director, said:
"The Government has committed to promoting human rights globally - this prioritisation of human rights must characterise our policies at home too.

"Proposed legislation set out in today's Queen Speech must have fairness, equality and justice for all as their guiding principles, and must protect the most marginalised and vulnerable.

"The Immigration Bill is a significant opportunity to reform a deeply harmful immigration system – including by ending cruel policies that separate child refugees from their families.

"The Domestic Abuse Bill must ensure all survivors of this violence – including those with insecure immigration status – are offered equal protection and safety.

"Any legislation designed to avoid repeat investigations of historic abuse by the military must not place soldiers above the law and must not tamper with our vital Human Rights Act.

"This Government has made commitments to human rights. As their policies develop, we'll hold them to that."