Qatar: new law could see five-year jail sentences for 'false news'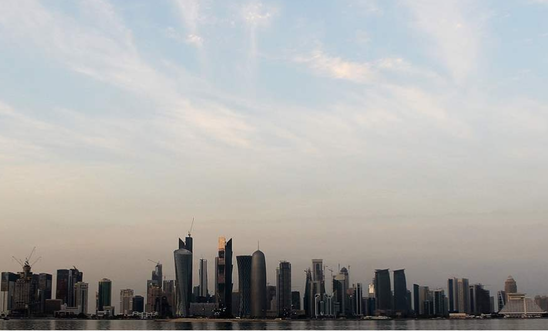 Qatar has already introduced several pieces of repressive legislation curtailing free expression © Getty Images
Even attempt to report on the law has seen hasty media apology amid apparent fears of infringing the 'deeply troubling' legislation
Country already under fire for treatment of migrant workers in lead-up to World Cup
'This legislation deals another bitter blow to freedom of expression in the country' - Lynn Maalouf
Amnesty International has condemned a repressive new law in Qatar which could see people jailed for five years for publishing "false" or "biased" news.
The vaguely-worded law authorises the imprisonment of "anyone who broadcasts, publishes, or republishes false or biased rumours, statements, or news, or inflammatory propaganda, domestically or abroad, with the intent to harm national interests, stir up public opinion, or infringe on the social system or the public system of the state". 
The full text of the law - which Amnesty has reviewed - appeared on Qatar's "Official Gazette" legal site yesterday, though it had been issued by Emir Tamim bin Hamad Al Thani almost two weeks earlier (8 January). The law amends the country's penal code - adding a new provision (Article 136 bis).
Even attempts to report on the law change appear to have run into problems under the new provisions. On 18 January, the Qatari paper al-Raya published a substantially accurate report of the new law on its website. This reproduced the law's content, limiting itself to summarising several of its provisions without editorial comment or analysis. Though some of the phrasing was different from the final text, the basic details were correct, including an accurate reference to the potential five-year prison sentence for "stirring up public opinion". 
However, within 24 hours the paper issued an apology for publishing the news, expressing regret for "having stirred up argument". It deleted the piece from its website and social media accounts, saying it had obtained the text "from an unofficial source and had published it without verifying it with the responsible authorities".
Qatar already has laws which arbitrarily restrict freedom of expression, including the Law on Printing and Publication, and the Law on Combatting Information-Technology Crimes. In 2012, the Qatari poet Mohammed al-Ajami was jailed for life for reciting a poem criticising the emir. He was pardoned after spending four-and-a-half years in jail. 
The new law is contrary to the UN International Covenant on Civil and Political Rights, which Qatar received international praise for joining in 2018. 
Lynn Maalouf, Amnesty International's Middle East Research Director, said: 
"Qatar already has a host of repressive laws, but this new legislation deals another bitter blow to freedom of expression in the country and is a blatant breach of international human rights law.

"It is deeply troubling that the Qatari emir is passing legislation that can be used to silence peaceful critics. The Qatari authorities should be repealing such laws, in line with their international legal obligations, not adding more of them." 
Migrant workers
There are broader concerns about Qatar's human rights record, particularly its treatment of migrant workers. Last week, after Qatar announced a new law eliminating the requirement that migrant domestic workers must have an exit permit, the Ministry of Interior said it would nonetheless continue to apply financial and immigration penalties to household workers who left their jobs without their employer's permission.