Pregnant British woman due in court in Rwanda tomorrow on 'state secrets' charges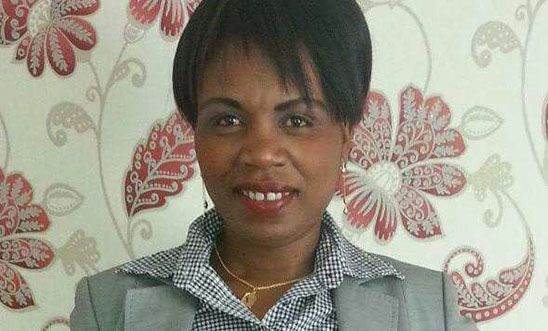 Violette Uwamahoro has no involvement in politics according to her family and friends © Private
'People who know her say that Violette is not involved in politics at all' - Sarah Jackson
British national Violette Uwamahoro, the pregnant wife of a political opposition activist living in exile, who was arrested by Rwandan authorities and held incommunicado, will make her first appearance in court at a bail hearing in the capital Kigali tomorrow, said Amnesty International.
Violette Uwamahoro, who lives in the UK with her two children, disappeared in Kigali on 14 February. She had returned to the country to attend her father's funeral. She had just called a family member to let them know she was arriving at the city's main bus station when her phone went dead. 
Rwandan government officials initially denied knowledge of her whereabouts, before the police confirmed on 3 March that she was in their custody. 
Ms Uwamahoro is married to Faustin Rukundo, an activist in the Rwanda National Congress, an opposition group in exile. 
She has been charged alongside a distant cousin, Jean Pierre Shumbusho, a police officer, with the revelation of state secrets, formation of an irregular armed group and offence against the established government or president. Uwamahoro denies all charges.
There have been numerous incommunicado detentions and forced disappearances in Rwanda in recent years, often of journalists or those suspected of working with government opponents.
Sarah Jackson, Amnesty International's Deputy Regional Director for East Africa, said:
"Violette Uwamahoro was illegally held without access to lawyers or her family for more than two weeks. This is an unacceptable breach of Rwandan and international law.

"People who know her say that Violette is not involved in politics at all. 

"Her husband believes that she is being targeted because of his political activities. 

"Her arrest and other cases of arbitrary detentions seem designed to quell opposition voices in the run-up to the presidential elections in August."