Poland: Police raids on women's rights groups a form of 'harassment'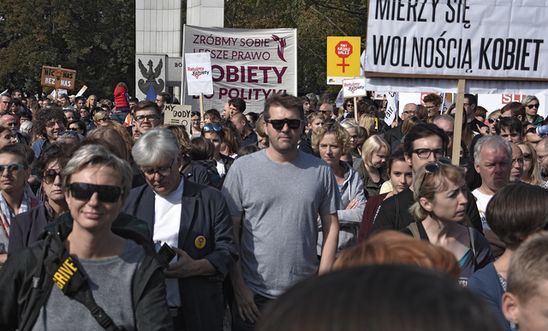 Responding to the news that women's rights groups in Poland were raided on Wednesday, Kate Allen, Director of Amnesty International UK said:
"These heavy-handed police tactics amount to harassment of women's rights organisations. Coming a day after the protests against restrictive abortions laws, they risk silencing the discussion on abortion rights in Poland.

"These raids targeted four organisations that provide support to women and girls, including victims of domestic violence.

"Confiscation of hard drives and computers with personal data appears punitive towards these organisations that openly supported the protest on Tuesday.

"The Women's Rights Centre and Baba must be allowed to continue with their vital work to support and empower women to live in dignity and equality."
Earlier this week, demonstrations took place to mark the first anniversary of the 'Black Monday' protests that stopped a plan in parliament for an almost total ban on abortion. Women's rights activists marched to protest that abortion was still illegal in most cases, and called for a change to the country's draconian laws.
The raids took place on Wednesday in the cities of Warsaw, Gdańsk, Łódź and Zielona Góra. They targeted two organisations, the Women's Rights Centre and Baba, which help victims of domestic violence and participated in this week's anti-government protests.
Women's rights activists are concerned about the protection of personal information stored on the confiscated hard drives and computers. There is also a lack of clarity on when will the police return the equipment to them.