Poland: mass demonstrations against dangerous abortion restrictions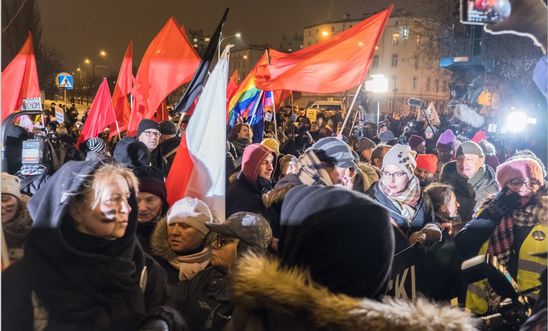 "Parliament must listen to women in Poland who are saying loud and clear that they will fight against this attack on their bodies and their health" - Draginja Nadazdin
London solidarity demo planned outside the Polish Embassy UK tomorrow, 6:30-7:30pm.  
Thousands of people are expected to take to the streets in Warsaw tomorrow (Friday 23 March) to protest a proposal to further restrict access to abortion in Poland.
The Polish parliament is debating a new draft bill entitled 'Stop Abortion'. If adopted, this will further limit the already restrictive grounds on which women can lawfully access abortion services in Poland, by banning abortion in situations where there is a severe or fatal foetal anomaly. Official statistics show that it is in such cases that the majority of legal abortions in Poland are carried out.
Solidarity demonstrations will take place in other cities across Europe, including London, Brussels, Paris, Copenhagen and Berlin.
Draginja Nadazdin, Director of Amnesty International Poland, said:
"This proposal, if enacted, would place women's health and lives at risk. Parliament must listen to women in Poland who are saying loud and clear that they will fight against this attack on their bodies and their health.

"Women in Poland are strong and determined and we will defeat this threat. But we should not have to fight our own members of parliament to get our basic rights."
The demonstrations come more than a year after the large-scale mobilisation dubbed the Black Protest forced the government into an historic U-turn on a proposed almost total abortion ban.
More than 200 human and women's rights organisations from across the globe have signed a joint statement protesting the 'Stop Abortion' bill. The letter states: "We are deeply concerned by relentless attempts to roll back the reproductive rights of women in Poland…We call on Members of Poland's Parliament to listen to the voices of women across Poland and to reject this regressive legislative proposal and protect women's health and human rights."
The London demonstration will take place outside the Polish Embassy UK, 47 Portland Place, W1B 1JH.