Philippines: 'Vital' UN vote on Duterte government's deadly war on drugs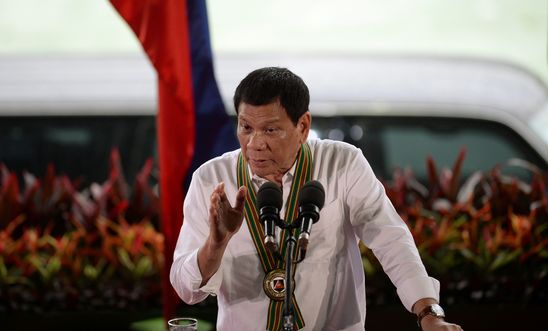 The UN's top human rights body will tomorrow (Thursday 11 July) vote on a resolution to address serious human rights violations and crimes under international law committed in the Philippine government's 'war on drugs'.
Earlier this week, Amnesty published a new report revealing how President Rodrigo Duterte's violent anti-drug campaign continues to destroy lives and devastate communities – and how rampant extrajudicial executions by police and may constitute crimes against humanity.
The UN resolution, tabled by Iceland, mandates the High Commissioner to provide a comprehensive report into human rights violations in the Philippines, for consideration at a later date.
Amnesty is calling on members of the UN Human Rights Council to support the resolution given the gravity of ongoing violations, the total lack of accountability for thousands of extra-judicial killings, and the country's complete refusal to cooperate with the UN or the International Criminal Court.
Nicholas Bequelin, Amnesty International's Regional Director for Southeast Asia, said:
"This resolution would mark a vital step towards accountability and justice for victims of the government's campaign of extrajudicial executions and other human rights violations.

"The reality is that the Philippines government has sealed off all avenues for domestic accountability. During our investigation, we spoke to families, witnesses, lawyers and religious leaders who were in despair at the obstacles stopping them from seeking justice - and the lack of any meaningful prosecution for thousands of unlawful killings over the last three years clearly demonstrates it.

"Member states with a vote at the Council must support it and not shy away from their responsibilities. Their very credibility is at stake."
The resolution on the Philippines follows years of campaigning by national and international civil society groups, including Amnesty. It follows calls for such an investigation from the UN's human rights chief, Michelle Bachelet, and a group of 11 UN human rights independent experts.