Philippines: Reinstating police to anti-drug operations risks 'catastrophic wave of violence'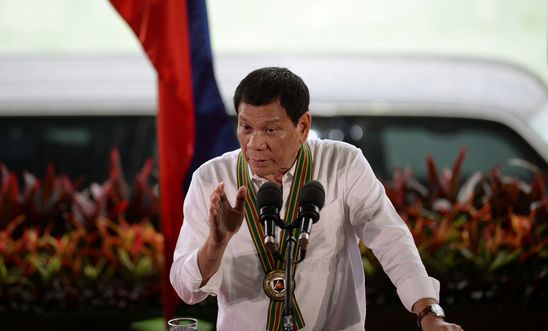 Responding to news that Philippines' President Rodrigo Duterte has ordered the police to resume their role in supporting his administration's controversial 'war on drugs', James Gomez, Amnesty International's Southeast Asia and the Pacific Director, said:
"In returning police to his anti-drug operations yet again, President Duterte has consigned the poorest and most marginalised people in the Philippines to another catastrophic wave of violence, misery and bloodshed.
"Since the police were withdrawn from anti-drug operations in October, there has been a marked decline in the number of deaths resulting from these operations. We can only expect that to reverse, as the police have the opportunity to pick up where they left off and resume their indiscriminate killing with impunity.
"It is now time for international justice mechanisms, including the International Criminal Court, to step in where the Philippines' criminal justice system has failed.
"The ICC should open a preliminary examination into the thousands of unlawful killings that have taken place, which may constitute crimes against humanity. Those responsible, including those who ordered the killings, must be brought to justice."
Police implicated in killings
Thousands of people have been killed by police since President Duterte took office in June 2016, yet not a single police officer has been held to account for any of the crimes committed.
On 12 October 2017, Duterte reduced the police's role in drug-related operations in favour of the Drug Enforcement Agency. However, on 22 November, Duterte said in a national speech that he was considering revising that decision. This is the second time the police have been removed, then reinstated to the anti-drug operations. The last time the police were removed was in January this year, before their re-involvement in March.
The Drug Enforcement Agency is mandated under the law to enforce all legal provisions on prohibited drugs.