Philippines: former Iranian beauty queen must not be sent back to Iran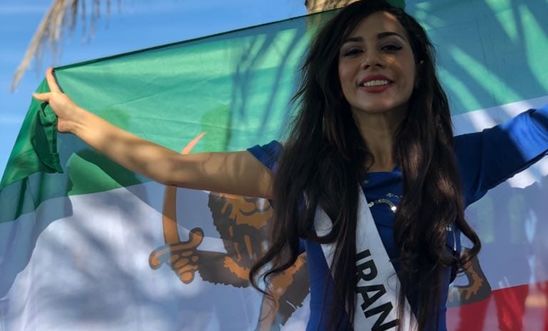 Bahareh Zarebahari been trapped in transit area of Manila airport for more than three weeks © Private
Bahareh Zarebahari, who is seeking asylum in the Philippines, has been trapped in transit area of Manila airport for more than three weeks
Threats from Iranian authorities thought to relate to her support for Iran's deposed royal family
'Bahareh Zarebahari has been a vocal critic of the Iranian authorities and a public opponent of forced veiling' - Nicholas Bequelin
A 31-year-old Iranian former beauty queen, who has spent more than three weeks trapped in the transit area of Manila's main airport, would be at risk of serious human rights violations if sent back to Iran, said Amnesty International today.
Bahareh Zarebahari, who has lived in the Philippines for the past five years and represented Iran at last year's Miss Intercontinental beauty pageant in Manila, was detained upon arrival from Dubai on 17 October, with the Philippine authorities acting on an Interpol Red Notice issue by the Iranian authorities. 
Zarebahari has not been told what charges she faces in Iran, but the Red Notice reportedly relates to an offence the Iranian authorities allege she committed in Iran last year. However, Zarebahari insists she has not travelled to Iran since 2014. 
In social media posts on Facebook and Instagram, Zarebahari says the Iranian authorities want to punish her for her opposition to the Islamic Republic, and she has sought asylum in the Philippines. 
For more than three weeks, Zarebahari has been held in a room in Terminal 3 of Manila's Ninoy Aquino International Airport. In a series of social media posts, Zarebahari has accused the airport authorities of treating her like a prisoner, denying her visitors and limiting access to lawyers. She says she has been shouted at while trying to sleep, is exposed to bright lights 24 hours a day, and has no access to hot water - all leading to a deterioration in her physical and mental health.
Zarebahari also says that three weeks ago, security guards at the airport handcuffed her, pulled her by her hair, arms and legs, and tried to force her onto a plane to Iran. In recent days, despite her pending asylum case, the airport authorities have tried to coerce her to sign papers agreeing to her deportation to Iran. In recent Facebook posts, Zarebahari says she has had no update from the Philippines authorities on her case, though, according to some reports, a decision is imminent. 
Yesterday, the Philippines Senator Leila de Lima raised concerns about Zarebahari's case, urging the authorities to consider her asylum application in compliance with international human rights law.
Nicholas Bequelin, Amnesty International's Southeast Asia Regional Director, said: 
"Bahareh Zarebahari has been a vocal critic of the Iranian authorities and a public opponent of forced veiling. 

"It's appalling that she has been detained for so long in airport transit, in such dismal conditions.

"If the Philippines authorities send her to Iran she risks arrest, torture and other ill-treatment, and unfair trial and imprisonment.

"The Philippines authorities have a clear international legal obligation to keep her safe and not return her to Iran." 
Support for deposed royal family
A dentistry student in the Philippines, Zarebahari has been a vocal supporter of Iran's former crown prince, Reza Pahlavi. During the 2018 beauty contest, she displayed a poster of Pahlavi and draped herself in Iran's former national flag, widely associated with the deposed royal family.
In a 21 October media interview, Zarebahari said her problems in the Philippines began after she participated in the beauty pageant. She said she began receiving threatening messages from an official in the Iranian embassy in the Philippines, who told her she had to visit the embassy for questioning.