Philippines: Eleven arrested in new wave of attacks on 'war on drugs' critics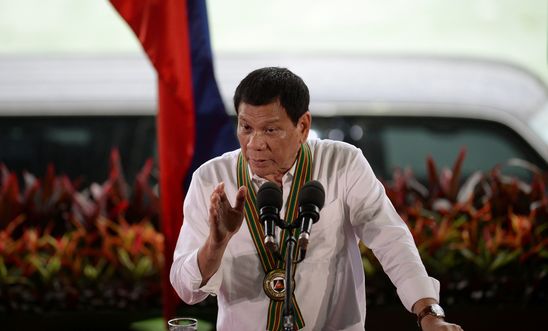 Philippines' President Rodrigo Duterte
Responding to news that arrest warrants have been issued in the Philippines against 11 people for criticising the government's 'war on drugs', Butch Olano, Amnesty International Philippines Section Director, said: 
"The arrest orders are just the latest wave of state-backed attacks against critics of the Duterte administration and its deadly anti-drugs campaign.

"This latest attack comes on the heels of government efforts to shut down ABS-CBN, one of the country's largest TV networks. Clearly, this administration will go to any length to stifle peaceful and legitimate criticism, including misusing the criminal justice system.

"The government must end this relentless assault on people's rights and freedoms. President Duterte must be reminded that the world is watching and, as his government's abusive practices continue to be exposed, the day of reckoning is drawing near."
Crackdown on Duterte critics
Earlier today, a Quezon City court issued arrest warrants against former Senator and prominent drug war critic Antonio Trillanes and 10 other people for conspiracy to commit sedition.
Among those ordered arrested were Father Flaviano Villanueva, who has been actively assisting families of victims of extrajudicial executions under the 'war on drugs'.
The charges stem from a series of so-called "Bikoy videos", released online in April 2019, detailing the supposed involvement of President Duterte, his family and his allies in the illegal drug trade.
This is not the first time that charges have been filed against government critics, especially those opposing the Duterte administration's brutal 'war on drugs'.
On Monday, the government's chief lawyer filed a petition seeking the closure of TV network ABS-CBN, accusing it of violating the law such as by allowing foreign ownership. News website Rappler, its executive editor Maria Ressa, its directors, and a former researcher are also facing a string of court cases.