Palestine: arrest of prominent activist for Facebook post part of free speech crackdown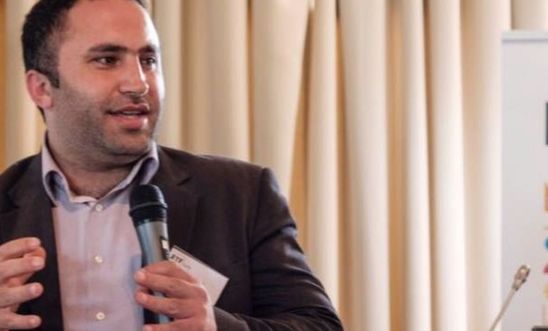 Issa Amro is one of the region's most prominent human rights activists © Amnesty International
Issa Amro detained after criticising earlier arrest of radio journalist, as free speech crackdown intensifies
'It is outrageous that a prominent human rights defender has been arrested simply for voicing his opinion online' - Magdalena Mughrabi
The arrest of a Palestinian human rights activist who criticised the Palestinian authorities on Facebook is an "outrageous" attack on freedom of expression, said Amnesty International. 
Issa Amro, a Hebron-based coordinator for Youth Against Settlements and a former field researcher for the Israeli NGO B'Tselem, was detained at around midday local time yesterday by Palestinian Preventive Security Forces after he posted comments on his Facebook page criticising the arrest of the local radio journalist Ayman Qawasmeh on Sunday by the same security forces. 
Magdalena Mughrabi, Amnesty International's Middle East and North Africa Deputy Director, said:
"It is outrageous that a prominent human rights defender has been arrested simply for voicing his opinion online.

"Criticising the authorities should not be a criminal offence. 

"Issa Amro's arrest is the latest evidence that the Palestinian authorities are determined to continue with their repressive campaign against free speech.

"We have seen an alarming escalation in the Palestinian authorities' clampdown on freedom of expression in recent months.

"Instead of continuing to step up their efforts to quash dissenting voices, the Palestinian authorities should immediately and unconditionally release Issa Amro and stop harassing and intimidating activists and others for daring to speak their minds freely."
Amnesty recently highlighted a chilling escalation in attacks on media and freedom of expression by both the Palestinian authorities in the West Bank and the Hamas de facto administration in Gaza, with the detention of a string of journalists and the forced closure of opposition websites.