Pakistan: Shooting of Brit shows 'even on death row someone accused of blasphemy is not safe'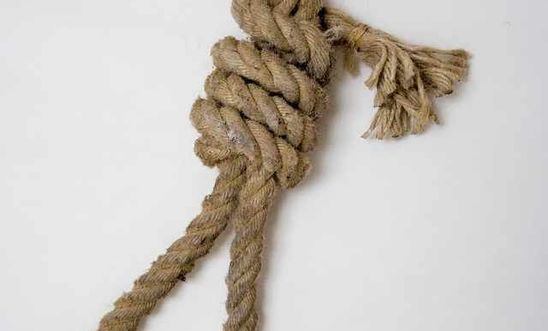 The shooting of a 70-year old British man on death row in Pakistan today shows the complete failure of Pakistani authorities to provide adequate protection for prisoners sentenced under the country's repressive blasphemy laws, Amnesty International said.
Mohammad Asghar, a 70-year old Scottish man of Pakistani origin, was apparently shot by a police officer in a Rawalpindi prison today, and is in critical condition. His cell mate, Christian pastor Zafar Bhatti, was initially reported to have been killed in the attack, but was actually not harmed according to legal representatives.
Asghar was diagnosed with paranoid schizophrenia and was sentenced to death under Pakistan's blasphemy laws in 2010, after writing a series of letters claiming to be the Prophet Mohammed.
David Griffiths, Asia-Pacific Deputy Director at Amnesty International, said:
"This attack shows that even on death row, someone accused of blasphemy is not safe from vigilante violence.

"That the shooter was apparently a prison guard, the very person who should be providing that protection, indicates yet again the depth of the problem.

"Mohammad Asghar has faced multiple threats already – there must be a prompt and thorough investigation into how such an appalling security breach could happen. He and others accused of blasphemy urgently need protection.

"The fact is that he should never have ended up in death row in the first place. It is abhorrent that a man with serious mental health problems could face the gallows for writing a series of letters. Mohammad Asghar should be released immediately and have his sentence quashed.

"Pakistan's blasphemy laws, which target Muslims and religious minorities alike, are totally inconsistent with the country's international human rights commitments, including on the rights to freedom of expression and freedom of thought, conscience and religion. An accusation alone is often enough to make someone a target of mob violence, and the laws are often used vindictively to settle personal disputes.

"The country has committed itself to making progress on human rights, including as a beneficiary of a 'preferential trading status' with the EU.

"Repeal of the blasphemy laws is needed now more than ever."