Northern Ireland: High Court to decide if it will hear abortion law case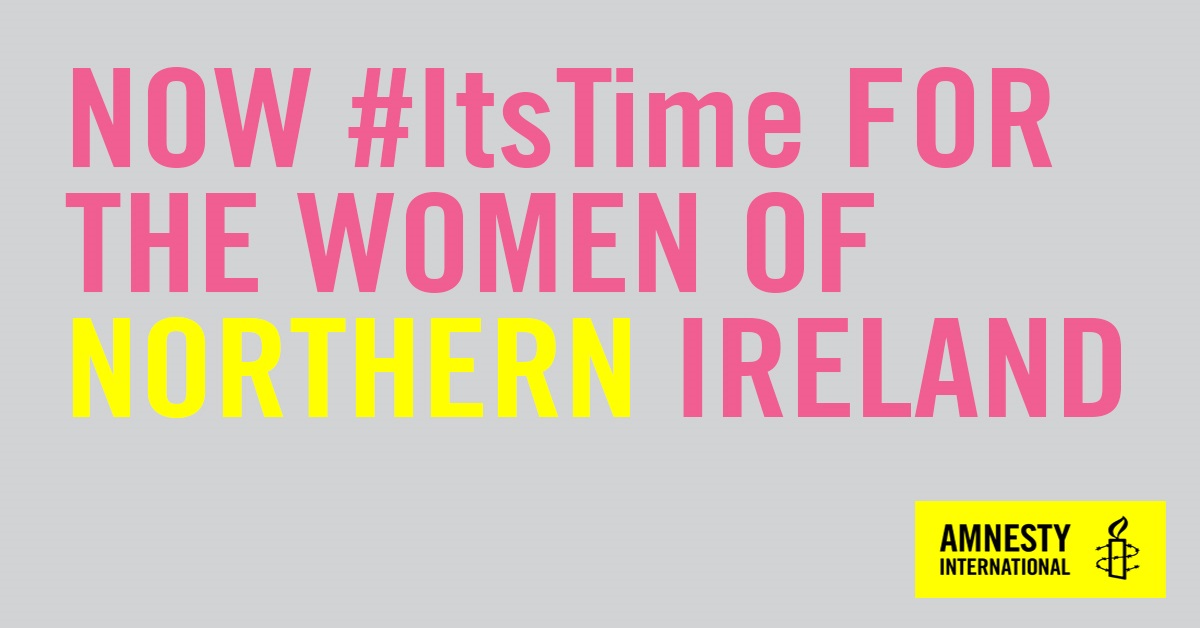 Case could find UK in violation of its human rights obligations
Details: Belfast High Court, Friday 5 October. Sarah Ewart and Grainne Teggart will be at the Belfast High Court and available for reaction following the hearing.
Timings: Leave hearing begins 11.45am. Statement outside court at 12.30pm.
Tomorrow (5 October), the Belfast High Court will decide whether to hear a case that could rule that Northern Ireland's abortion law breaches the UK's human rights commitments.
Sarah Ewart, a woman who was forced to travel to the UK for an abortion after being told her baby would not survive, is bringing her case to the Belfast High Court supported by Amnesty International.
The case was brought forward after the UK's Supreme Court was unable to issue a formal declaration of incompatibility – the declaration issued by a UK court that a statute is incompatible with the European Convention of Human Rights – in June. Despite five of the seven UK Supreme Court judges ruling that Northern Ireland's abortion law is in clear breach of human rights, the court found that the Northern Irish Human Rights Commission (the body that brought the case) did not have the power to bring these proceedings forward, as it was not itself a 'victim' of any unlawful act.
Sarah Ewart and Amnesty International are hoping that by bringing an individual's case to the Belfast High Court, the declaration of incompatibility will be achieved.
On Friday, the 'leave hearing' will take place, where the Court will decide whether there are grounds for the case to proceed.
Sarah Ewart, said:
"Experiencing something as painful as I did and then going through the ordeal of the courts is emotionally draining. In June at the Supreme Court, I felt like we were finally getting somewhere – that people realise that us women in Northern Ireland are being denied our rights. I hope this case will mean that things will change so that no more women have to go through what I, and so many others, already have."
Grainne Teggart, Amnesty International's Northern Ireland Campaign Manager, said:
"The UK Supreme Court judges spoke loud and clear when they ruled that the UK Government in breach of its own human rights commitments by denying access to abortion in Northern Ireland. It was just a small legal technicality that prevented them from making the final ruling.
"Women should not be forced through the courts to have rights realised. On Friday we'll find out whether the Belfast High Court will take the case forward. This time there will be no excuse. The highest court in the land thinks the abortion law violates human rights and so too should the Belfast High Court. The UK Government will then have nowhere left to hide and will have to act to protect the rights of girls and women in Northern Ireland."