Northern Ireland: 'Never in public interest to turn women in need of healthcare into convicted criminals' – Amnesty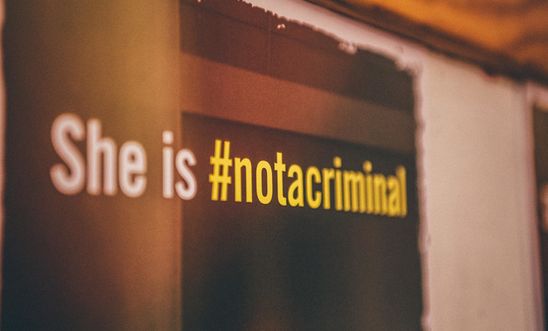 'In Northern Ireland, it seems a woman can now be found criminally liable for being poor' – Patrick Corrigan
Responding to a statement from prosecutors in Northern Ireland who have insisted it was in the public interest to bring a case against a woman who took medicated abortion pills, Amnesty International Northern Ireland Director, Patrick Corrigan said:
"It can never be in the public interest to turn women in desperate need of healthcare into convicted criminals, which is exactly what this prosecution and judgment has achieved. No woman in any other part of the UK would have been prosecuted and no woman in Northern Ireland with the money to travel to England would have been prosecuted. In Northern Ireland, it seems a woman can now be found criminally liable for being poor.
"Northern Ireland's Victorian-era abortion law dates from a time before the invention of the lightbulb. It must be reformed or replaced. To bring the law into line with minimum international human rights standards, abortion should be decriminalised and women should be able to access free and legal abortions in cases of fatal foetal abnormality, rape and incest. That is an urgent job for the Northern Ireland Assembly when it returns after the May 5th election."
The medicated abortion pills are internationally regarded as a safe and recommended option for terminating a pregnancy in the first trimester. The criminalisation of abortion means that women and girls take these pills without effective medical supervision and therefore potentially resulting in serious health complications.