Nigeria: prison reportedly erects gallows sparking imminent execution fears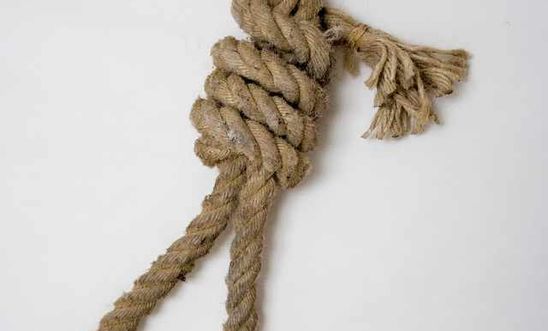 Nigeria sentenced more than 500 people to death during 2016 alone © Amnesty International
Macabre reports from inmates in Kirikiri prison in Lagos that gallows are being prepared, with one prisoner taken into isolation
Amnesty International has received disturbing reports from inmates at Kirikiri prison in Nigeria that gallows are being prepared at the jail and that one prisoner has been taken into isolation, possibly in preparation for execution.
The macabre development follows a statement by the Attorney General of Lagos State during a press briefing on 18 April indicating that the state government would soon start signing execution documents.
Amnesty is urgently calling on the Nigerian government to commute all death sentences in the country to terms of imprisonment and immediately establish an official moratorium on executions with a view to abolishing the death penalty.
On 23 December, three prisoners in Nigeria were put to death in Benin Prison, Edo state. Their executions were carried out despite the fact that one of them - Apostle Igene - was sentenced to death in 1997 by a military tribunal, and never had an appeal.
For years, the federal government in Nigeria has claimed to have a voluntary or self-imposed "moratorium" on executions, but executions have happened nonetheless.
Damian Ugwu, Amnesty International's Nigeria Researcher, said:
"The indications that Kirikiri prison authorities may be gearing up for a string of executions are deeply alarming. The death penalty is an outdated and cruel punishment which violates the right to life.

"We also have serious concerns as to whether many of the inmates on death row have received a fair trial. The Nigerian police are overstretched and under-resourced and tend to rely heavily on coerced 'confessions' rather than investigations.

"In some cases, death sentences are handed down on the basis of statements signed under torture."The Nigerian authorities must halt these executions immediately and establish an official moratorium on executions with a view to abolishing the death penalty."
Last year, Nigeria handed down 527 death sentences - three times more than it did in 2015 - the highest number anywhere in the world, excluding China where information on the death penalty is a state secret. Lagos State imposed the highest number of death sentences (68), closely followed by Rivers State with 61, according to official records provided by the Nigeria Prisons Service.
Nigeria's massive death sentences spike puts the country at odds with the global trend towards abolition of the death penalty. As of today, 141 countries have abolished the death penalty in law or in practice.