New call for release of British pensioner detained in Iraq for past five years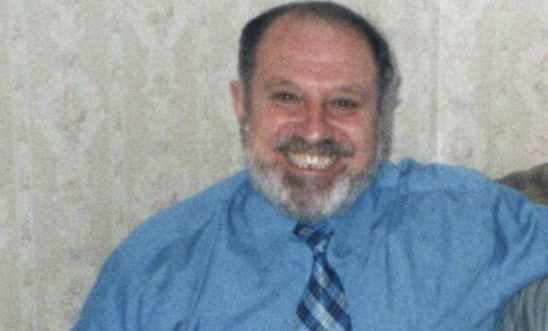 Ramze Shihab Amhed, detained since December 2009, received 15-year sentence after 15-minute trial
Amnesty International has issued a new call for the release of a British man who has been detained in Iraq for five years after an unfair trial which relied on a "confession" reportedly extracted under torture.
Ramze Shihab Ahmed, a 72-year-old dual Iraqi-UK national who had lived in the UK since 2002, was arrested on 7 December 2009 during a visit to Iraq to try to secure the release of his son 'Omar, who had been detained by the authorities. However, Mr Ahmed was himself arrested at a relative's house in the northern city of Mosul. 
For nearly four months Ahmed was held in a secret prison near the capital Baghdad, during which time his whereabouts were completely unknown to his family. During this period Ahmed alleges he was tortured - including with electric shocks to his genitals and suffocation by plastic bags - into making a false "confession" to terrorist offences. He says he signed a confession while still blindfolded, and was completely unable to see what he was signing. On the basis of this forced confession and other highly dubious evidence (see unfair trial section below), on 20 June 2012 he was sentenced by a Baghdad court to 15 years in prison for the offence of "funding terrorist groups" after a hearing that lasted only 15 minutes.
Amnesty's repeated calls for Ahmed to be given a fair re-trial which excludes torture-tainted evidence have gone unheeded. The organisation is calling for the Iraqi authorities to release him without delay and to investigate the allegations that he was tortured and subjected to months of enforced disappearance. Amnesty is also extremely concerned at allegations that Ahmed - who is currently held at Chamchamal prison near the city of Sulaimaniya in northern Iraq - was again tortured in detention last year.
The former Foreign Secretary William Hague has previously raised Ahmed's case with his counterpart, the former Iraqi foreign minister Hoshyar Zebari.
Amnesty International UK Director Kate Allen said:
"It's shocking what Ramze has been put through and shocking that he's still behind bars five years later. 

 

"We're extremely worried over allegations that Ramze has been tortured once again and it really is a matter of urgency to get him out of jail.

 

"Ramze's wife Rabiha has fought a tireless campaign to secure her husband's release, but she can't do it alone. Our government needs to redouble its efforts to secure this man's release."
After his arrest in Mosul on 7 December 2009, Ahmed was held in secret detention in conditions that amounted to enforced disappearance for the next three and a half months. When he "reappeared" in late March 2010, he was able to make a phone call to his wife Rabiha al-Qassab - a 67-year-old former teaching assistant who lives in London - imploring her to seek help from the UK authorities. 
Ms Al-Qassab said:
"I can't believe they'd have my husband behind bars for all this time - it's like a living nightmare.

 

"Every single day is agonising when I think of Ramze suffering in jail in Iraq. 

 

"The UK has been a wonderful home to us for many years now and I really need the government to help with my husband. I believe only the direct intervention of a senior British politician is going to get Ramze out." 
Unfair trial
Amnesty has obtained and examined court documents in Mr Ahmed's case and believes the trial proceedings against him have been grossly unfair. At his final trial, the ninth in a series of trials (he had been acquitted in each of the earlier ones because of a lack of evidence), Ahmed's lawyer was not given the opportunity to challenge the prosecution's case, or to cross-examine prosecution witnesses or call his own witnesses. The court also failed to exclude from the proceedings a "confession" of Ahmed's, despite longstanding allegations that this was extracted under torture. The court also relied on information provided by a secret informant, with Ahmed's lawyer denied an opportunity to challenge this information. In addition, statements - also allegedly extracted from another individual under torture and other ill-treatment - were considered in the trial proceedings.