Myanmar: Xi Jinping visit - China must stop blocking justice for Rohingya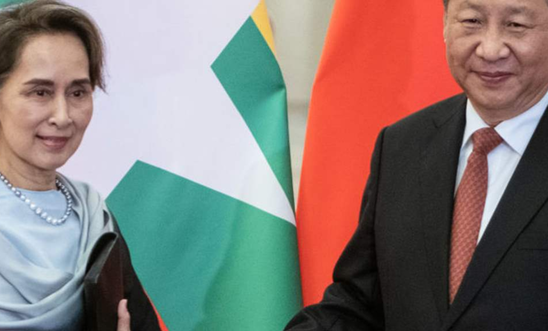 © (Fred Dufour/Getty Images)
Amnesty International is calling on China to stop using their position on the UN Security Council to shield Myanmar's military leaders from accountability for war crimes against the Rohingya, as Chinese president Xi Jinping begins a state visit.
Tomorrow (Friday 17 January), Xi Jinping will begin a two-day visit to mark the 70th anniversary of China-Myanmar relations. It will be the first visit to Myanmar by a Chinese head of state in 19 years.
President Xi is expected to meet with State Counsellor Aung San Suu Kyi, Myanmar's de facto leader, as well as Senior General Min Aung Hlaing, Commander-in-Chief of the Myanmar military.
President Xi is expected to sign several Memorandums of Understanding as part of China's 'Belt and Road' initiative, as well as other agreements on political and cultural partnerships.
Nicholas Bequelin, Amnesty International's Southeast Asia Regional Director, said:
"China must stop using its position in the UN Security Council to shield Myanmar's senior generals from accountability. This has only emboldened the military's relentless campaign of human rights violations and war crimes against ethnic minorities across the country.

"Almost a million Rohingya languish in refugee camps in Bangladesh, while 600,000 still in Myanmar continue to live under appalling conditions of apartheid. If it fails to pressure Myanmar to ensure justice and restore Rohingya's rights, China's efforts to resolve the situation will remain ineffective – and counter-productive.

"With major economic and infrastructure agreements expected to be signed during President Xi's visit, the absolute lack of transparency over such agreements is deeply disturbing.

"Human rights, transparency, and consultation with communities should be at the heart of these projects."