Myanmar: UN rights body must take strong stand against abuse of Rohingya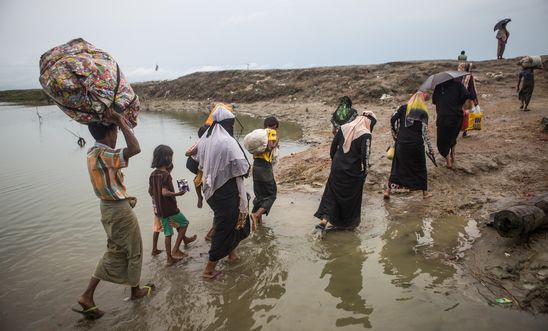 The international community must take a strong stand on the dramatic deterioration of the situation for ethnic and religious minorities in Myanmar, where the military has carried out a vicious campaign of ethnic cleansing targeting the Rohingya people and continues to commit crimes against humanity on a daily basis, Amnesty International said ahead of a UN Human Rights Council (HRC) emergency discussion on the country.
The HRC is meeting in Geneva tomorrow [5 December] to hold a 'special session' on the situation of the Rohingya and other minorities in Myanmar.
James Gomez, Amnesty International's Regional Director for Southeast Asia and the Pacific, said:
"By holding this special session, the Human Rights Council is highlighting the urgency of the need to address the human rights crisis in Myanmar.
"But this is not enough – the Council must now step up and pass a strong resolution that sends a clear message to Myanmar's government and military that their abhorrent treatment of the Rohingya must end immediately, and that perpetrators will not enjoy impunity."
More than 620,000 people have fled into Bangladesh in a matter of months, as security forces unleashed a targeted campaign of violence against the Rohingya, including: killing an unknown number of women, men and children; raping women and girls; laying landmines; and burning entire Rohingya villages.
Rohingya people who remain in the country are trapped in a dehumanising system of apartheid, where virtually every aspect of their lives is severely restricted. Dismantling this system of apartheid is essential to ensure the safe, voluntary and dignified return of the hundreds of thousands of Rohingya who have fled Myanmar.
James Gomez said:
"The Human Rights Council must also address the wide-ranging human rights violations being committed by Myanmar's security forces against other ethnic minorities, in particular in Kachin and northern Shan States. These include extrajudicial executions and other unlawful killings, enforced disappearances, arbitrary detentions, torture and forced labour.
"The Council's resolution must reflect this, and call on Myanmar to immediately end human rights violations against minorities in all parts of the country."