Myanmar: Rohingya boat deaths more evidence of 'desperate situation' in Rakhine State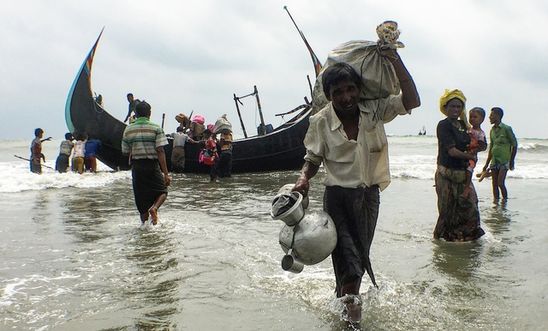 File picture shows Rohingya fleeing ethnic cleansing arriving on a beach in Cox's Bazar, Bangladesh
Reacting to news that a boat has capsized in the Naf river separating Bangladesh and Myanmar killing at least 12 people, including children, James Gomez, Amnesty International's Director of Southeast Asia and the Pacific, said:
"Today's drowning and tragic loss of life is yet more evidence of the desperate situation still prevailing in Rakhine State.

"While the Myanmar military has engaged in a campaign of violence, there is mounting evidence that Rohingya women, men and children are now also fleeing the very real threat of starvation.

"The Myanmar authorities are actively blocking aid groups from reaching affected areas in northern Rakhine State. These restrictions show a callous disregard for human life and must end immediately."
Amnesty has documented the campaign of ethnic cleansing against the Rohingya in Rakhine State, including evidence of houses being burnt as people flee for their lives.