Myanmar: Forced starvation of Rohingya highlights danger of premature returns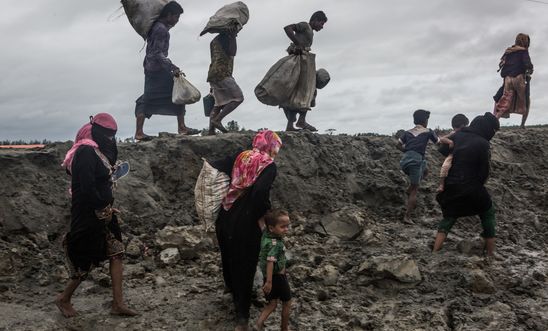 Responding to the UN's finding that Myanmar is continuing its campaign of ethnic cleansing against the Rohingya through "forced starvation", James Gomez, Amnesty International's Director of Southeast Asia, said:
"The UN's findings sadly echo our own – there is no question that the Myanmar authorities' vicious campaign of ethnic cleansing against Rohingya is still ongoing.

"Fleeing Rohingya told us how they are still being forcibly starved in a bid to quietly squeeze them out of the country.

"This is yet more evidence that any plans for organised repatriation of Rohingya refugees from Bangladesh are extremely premature.

"No-one should be returned to Myanmar until they can do so voluntarily, in safety and dignity – something that is clearly not possible today.

"The Myanmar authorities must end all operations aimed at forcing Rohingya out of their homeland, whether at gunpoint or through starvation.

"It is also high time the international community took meaningful action, including by imposing an arms embargo and targeted sanctions."
Evidence of ethnic cleansing
Last month, Amnesty published a briefing that showed how the ethnic cleansing campaign against the Rohingya was still ongoing. It detailed how authorities were withholding food, engaging in systematic theft and subjecting women and girls to sexual violence.