Myanmar: Aung San Suu Kyi's defence of journalist jailings is 'shameful'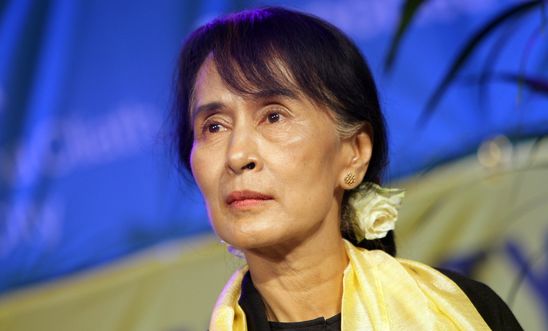 Responding to comments by Myanmar's Aung San Suu Kyi at the World Economic Forum in Hanoi today defending the recent jailing of Reuters journalists Wa Lone and Kyaw Soe Oo, Amnesty International's Senior Director of Global Operations, Minar Pimple, said:
"This is a disgraceful attempt by Aung San Suu Kyi to defend the indefensible.

"To say that this case had 'nothing to do with freedom of expression' and that Wa Lone and Kyaw Soe Oo 'were not jailed for being journalists' is a deluded misrepresentation of the facts.

"These two men were convicted under a draconian, colonial-era law that was deliberately misused to halt their investigations into the appalling atrocities that took place in Rakhine State.

"From start to finish, the case was nothing more than a brazen attack on freedom of expression and independent journalism in Myanmar.

"To argue that the letter of the law was followed is to wilfully ignore all of these glaringly obvious shortcomings. It's also eerily similar to the line taken by the military generals when Aung San Suu Kyi herself was locked up.

"The international condemnation heading Aung San Suu Kyi's way is fully deserved, she should be ashamed."
Arrested for investigating human rights abuses
Wa Lone and Kyaw Soe Oo were arrested in Yangon, Myanmar's main city, on 12 December 2017.
At the time, the two men had been investigating military operations in northern Rakhine State. As Amnesty and others have documented, these operations were marked by crimes against humanity against the Rohingya population, including deportation, murder, rape, torture and burning of homes and villages.
The two journalists were held incommunicado for two weeks before being transferred to Yangon's Insein prison. They were convicted last week (3 September) under the Official Secrets Act - one of a number of repressive laws in Myanmar - and each sentenced to seven years in prison.