Morocco: Two people report torture, get imprisoned for slander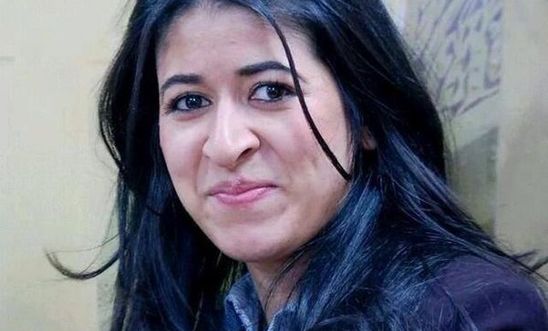 Wafae Charaf imprisoned after she reported torture in Morocco © Private
Woman reported being beaten, man reported being burned and raped with fingers
Both accused only 'unidentified men', both convicted of slandering police and ordered to pay heavy fines
The imprisonment of two people after they reported they had been abducted and tortured is a disgrace which will only strengthen the culture of impunity in Morocco, Amnesty International said today.
Wafae Charaf, a 26-year old left-wing political activist and member of the Moroccan Association of Human Rights (AMDH), reported being abducted and tortured by unknown men for several hours after attending a workers' protest in the city of Tangiers in April. She said the men beat her and threatened her with further violence if she did not stop her activism.
Wafae Charaf was sentenced to a year in prison and a 1000 MAD fine (approximately £70) on Tuesday for "falsely" reporting being abducted and tortured.
The court also ordered her to pay 50,000 MAD (approximately £4,000) in compensation to Morocco's police force for slander, despite the fact she did not accuse them, having only said she was abducted and tortured by 'unidentified men'.
Wafae Charaf's sentencing came only weeks after a similar conviction against another activist.
On 23 July, 22-year old Oussama Housne, also a member of AMDH in Casablanca, was sentenced to three years' imprisonment for an alleged false torture report and slander. He too was ordered to pay 100,000 MAD (approximately £7,200) in compensation to Morocco's police force for slander.
He had reported being abducted and tortured by unknown individuals as he was leaving a protest in May. He said the men burned him with a heated metal rod and raped him with their fingers.
His colleagues from the local branch of the AMDH recorded a video of him describing the abuse to and posted it on YouTube, prompting the authorities to open an investigation.
However the Crown Prosecutor closed the investigation and concluded that Housne had not been tortured and announced his intention to prosecute him. The activist was arrested the same day and charged with false reporting and slander.
Housne's lawyer told Amnesty that the court failed to summon key defence witnesses during the trial. Meanwhile, he was ordered to pay a high sum in compensation to Morocco's police force, although his statements on Youtube again referred only to unknown perpetrators. 
Said Boumedouha, Deputy Director of Amnesty's Middle East and North Africa Programme, said:

"No-one should be imprisoned for reporting torture and slander should not be a criminal offence.

"This conviction sends a chilling warning to anyone who has suffered torture, or any other ill-treatment, that they should keep quiet or risk ending up behind bars.

"These convictions will only strengthen the culture of impunity in Morocco. Torture will only be eradicated once victims can safely break the silence and perpetrators are brought to justice."
Details of Amnesty's STOP TORTURE campaign at www.amnesty.org.uk/torture