Morocco: journalist faces trial for abortion and sex outside marriage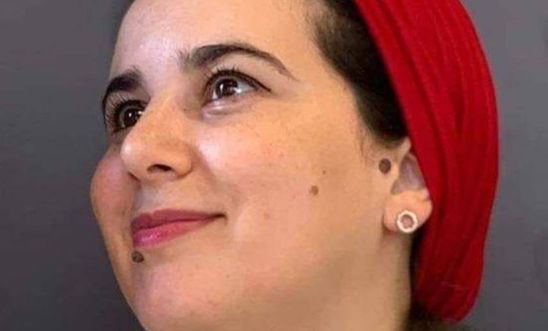 Hajar Raissouni has a history of criticising the authorities and believes the case against her is politically-motivated © Private
Hajar Raissouni's trial set to begin in Rabat on Monday
Her fiancé is also charged, as are doctor at health clinic and two further staff members
Raissouni, who has previously criticised the authorities, says case against her is politically-motivated 
The Moroccan authorities must immediately release and drop all charges against a journalist accused of having an abortion and having sex outside of marriage, said Amnesty International ahead of her trial in the capital Rabat on Monday.  
Hajar Raissouni, who works for the independent daily newspaper Akhbar al-Yaoum, was arrested on 31 August - along with her fiancé Amin Rifaat - as she left a doctor's office in Rabat. 
The doctor at the clinic and two other staff were also arrested and are accused of carrying out an abortion. The doctor is also accused of regularly providing abortion services and faces up to ten years in prison. 
Raissouni's fiancé is also held on the same charges as the journalist. 
Under Moroccan law, abortion is criminalised in all circumstances unless the health of the pregnant woman is at risk and her spouse agrees. However, under international law, women have a right to bodily and personal autonomy, which includes being free to make their own sexual and reproductive decisions. Criminalisation of health services such as abortion amounts to gender discrimination.  
Meanwhile, in Morocco sex outside of marriage is also a criminal offence.
After her arrest, Raissouni was detained at a police station in Rabat and 2 September brought before a prosecutor and charged with sex outside of marriage and "consenting to have an abortion". In Morocco, couples who engage in sex outside of marriage can be jailed for up to one year, while a woman who has had an abortion can be jailed for between six months and two years. 
On 5 September, in a shocking breach of her privacy, the Rabat prosecutor's office revealed the results of Raissouni's medical examinations, saying the clinic in question had been under surveillance on suspicion of providing abortion services. Raissouni's lawyer, Saad Sahli, had previously said medical tests had found no clear evidence of an abortion. The prosecutor's statement also declared that Raissouni's arrest had nothing to do with her journalistic profession and was solely related to the criminal offences of abortion and sex outside marriage, which she denies (see below).
Heba Morayef, Amnesty International's Middle East and North Africa Regional Director, said: 
"The arrest of Hajar Raissouni and four others is completely unjust and these allegations are an outrageous invasion of her privacy. 

"This case is a stark reminder of the urgent need to repeal Morocco's laws criminalizing sex outside marriage and abortion. These provisions violate a number of women's rights, including the rights to bodily and personal autonomy, non-discrimination, privacy and health.

"Instead of intimidating Hajar Raissouni by prosecuting her on unjust charges, the authorities should immediately and unconditionally release her and drop all the charges against her and others involved in this case."
Political motives
On 4 September, in a letter sent by Raissouni to her newspaper, she said that while in custody she was interrogated about her political writings, about one of her newspaper colleagues and her family, including her uncle, Ahmed Raissouni, a prominent theologian and ex-president of the Mouvement de l'Unicité et de la Réforme, one of the country's largest Islamic movements. This raises concerns that she may have been targeted by the authorities in connection with her journalistic work. 
In May, Raissouni published a series of interviews with Ahmed Zefzafi, father of Nasser Zefzafi, a protest movement leader. She has also published articles critical of the Moroccan authorities. Meanwhile, the editor of the Akhbar al-Yaoum newspaper - Taoufik Bouachrine - was sentenced to 12 years in prison on politically-motivated charges last November.