Malawi: authorities must act after two more ritual albinism killings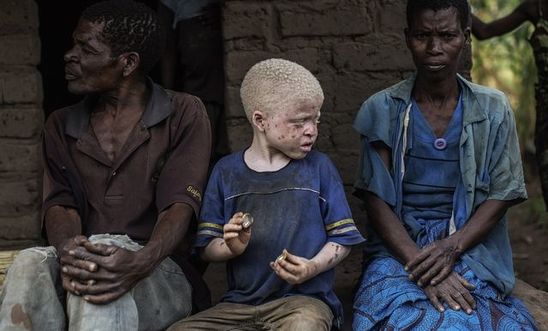 A wave of abductions and killings of people with albinism has swept through Malawi in the last 18 months © Gianluigi Guercia/AFP/Getty Images
Woman found with breasts hacked off and eyes gouged out
The Malawian authorities must take immediate action to stop the ritual killings of people with albinism following the discovery of two more mutilated bodies in the country in the past week, Amnesty International said today.
Details were uncovered yesterday of the killing of a 30-year-old woman with albinism, Jenifer Namusyo, who was found dead on 30 April, hours after she was stabbed in the back, abdomen and elbow. Her breasts and eyes had been removed. Namusyo was attacked as she made her way to another village on a bicycle to seek traditional medicine.
Meanwhile, the body of Malawian teenager David Fletcher, who went missing on 24 April, was discovered in Mozambique earlier this week with his arms and legs cut off.
Thousands of people with albinism live in fear of being abducted or killed by criminal gangs in Malawi, where their body parts are sold for use in rituals.
Amnesty International's Southern Africa Deputy Director Muleya Mwananyanda said:
"The authorities must act now to end this killing spree and take immediate measures to protect these vulnerable people.

"The Malawian authorities must ensure that the suspected perpetrators of these horrific crimes are brought to justice, and that they address the root causes of these killings, which have left people with albinism living in constant fear."
Ritual killings in last 18 months
At least 14 people with albinism are known to have been killed in Malawi since December 2014, while five others have been abducted during the same period (their fate and whereabouts remain unknown).
Before the current wave of violence, there were no reported killings of people with albinism in Malawi. However, discrimination against people with albinism is a centuries-old problem, with people suffering structural discrimination in the form of barriers to accessing education, health care and other social services.