London (Sat 24 March): 'March for our Lives' gun control protest at US Embassy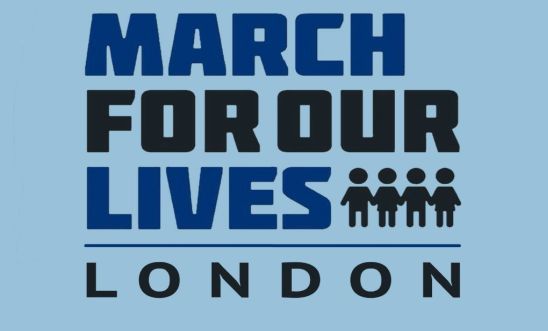 Amnesty International will be attending the "March For Our Lives" US gun control event in London on 24 March.
The protest rally - organised by US nationals studying at the London School of Economics and being held in solidarity with a major march of the same name in Washington DC that day - is set to see hundreds of campaigners gathering outside the US Embassy in London at midday.
Gun control advocates in the USA - notably school students directly affected by the mass shooting at the Marjory Stoneman Douglas High School in the city of Parkland, Florida, last month - are pressing the US Government to introduce wide-ranging new laws following the shooting which claimed the lives of 17 students and teachers.
The 14 February mass killing, one of numerous mass shootings incidents in the United States in recent years, has reignited a debate about the need for firmer laws governing the private ownership of weapons in the country.
Amnesty is calling for a series of gun-control measures, including universal background-check legislation and the banning of military-grade "assault" weapons. Amnesty attendees at Saturday's rally will wear Amnesty candle-and-barbed-wire t-shirts and hold placards saying "USA: gun control now!"
The 24 March event will see an initial demonstration (12pm), speeches (details to be confirmed) (12.45-1.20), a symbolic die-in and minute's silence (1.20-1.30), and a final demonstration (1.30-2).  
Kate Allen, Amnesty International UK's Director, said:
"After our own school shooting at Dunblane, new gun ownership laws were introduced in Britain and that's exactly what's needed in the United States where gun deaths are a national tragedy.

"The White House must take responsibility for preventing future school shootings."
Where: US Embassy (new location), 33 Nine Elms Lane, London SW11 7US
What: protest rally, speeches and symbolic mass 'die-in' over need for new US gun controls
When: Saturday 24 March 2018, 12-2pm
International mass mobilisation on 24 March
The London March For Our Lives rally is one of hundreds of gun control mobilisations taking place in the world on 24 March, including events in Edinburgh, Belfast, Newcastle, Dublin and Cork. 
More than 750 people have posted alerts to the event's Facebook page indicating that they're going to the event in London on Saturday, while another 2,500 have said that they're interested in attending.