Kenya: police must exercise restraint as tensions rise during election re-run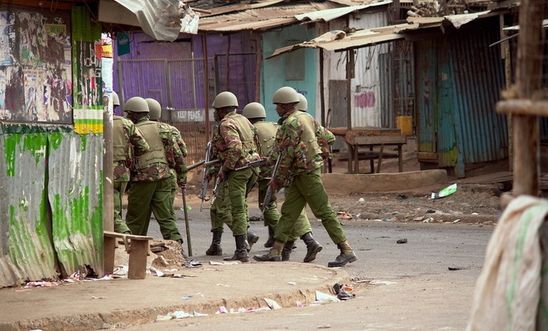 As the presidential election re-run takes place in Kenya today (26 October), Amnesty International is urging the police – who have been heavily deployed in opposition strongholds – to exercise restraint and avoid using firearms to disperse protests.
Justus Nyang'aya, Director at Amnesty International Kenya, said:
"As many as 67 people died in the aftermath of August's election – many of them shot and killed by police. With tensions running high, there is a very real threat of further bloodshed as the election re-run takes place.
"We are calling on the police to only use force as a last resort – unlawful police killings and other human rights violations must not be allowed to recur."
Amnesty researchers this morning witnessed at least a dozen young men in the Kibera slum area of Nairobi try to block the entrance to a polling station. Police fired tear gas to disperse them.
This morning other areas of the capital appeared calm. Amnesty is continuing to monitor the situation.