Israel: Court rejects bid to revoke Government license for notorious spyware firm NSO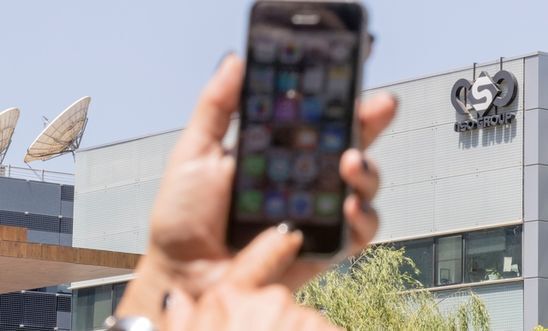 NSO Group's offices in Herzliya, near Tel Aviv © JACK GUEZ/AFP/Getty Images
Tech firm sells Pegasus spyware, used by repressive governments to target human rights activists 
'NSO Group continues to profit from human rights abuses with impunity' – Danna Ingleton
A Tel Aviv District Court today rejected an attempt, supported by Amnesty International, which sought to force Israel's Ministry of Defence (MOD) to revoke the security export license of spyware company NSO Group. 
Danna Ingleton, acting Co-Director of Amnesty Tech, said:
"Today's disgraceful ruling is a cruel blow to people put at risk around the world by NSO Group selling its products to notorious human rights abusers. At a moment when NSO and the Israeli MOD should be held accountable for their practices, it is appalling that the court has failed to do so.
"NSO Group continues to profit from human rights abuses with impunity. The ruling of the court flies in the face of the mountains of evidence of NSO Group's spyware being used to target human rights defenders from Saudi Arabia to Mexico, including the basis of this case - the targeting of one of our own Amnesty employees. We will continue to do all we can to stop NSO Group's spyware being used to commit human rights abuses.
"Until there is transparency around NSO's business practices and guarantees that the Israeli MOD process of granting export licenses is set according to international standards and practices, the company's products will continue to aid in the persecution of activists and the repression of human rights."
The legal action - brought by members and supporters of Amnesty International Israel and others- comes after evidence has emerged showing how NSO spyware technologies, most notably Pegasus, have been used to target an Amnesty International employee as well as numerous journalists and activists, including in Morocco, Saudi Arabia, Mexico and the UAE.
The legal case is supported by Amnesty as part of a joint project with New York University School of Law's Bernstein Institute for Human Rights and the Global Justice Clinic.