Iran/UK: release of jailed conservationist Morad Tahbaz is 'huge relief'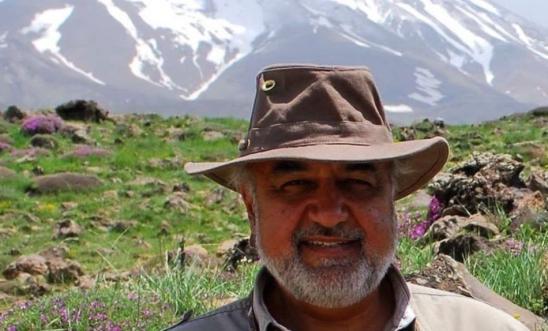 Morad Tahbaz, a UK/US/Iranian joint national, was originally arrested in January 2018 © Private
'The Government needs to drastically upgrade its procedures to prevent more unnecessary heartbreak and suffering in cases like Morad's' - Sacha Deshmukh
Responding to news that the UK conservationist Morad Tahbaz has been released from detention in Iran and has left the country along with his wife Vida as part of a wider prisoner-swap deal arranged by the US authorities, Sacha Deshmukh, Amnesty International UK's Chief Executive, said:
"This is a huge relief after what's been a terrible ordeal for Morad, who should never have been jailed in the first place.
 
"We're delighted for Morad and his family who've campaigned tirelessly for his release, often battling with UK officials who've never treated Morad's plight with anywhere near the urgency and seriousness it merited. 
 
"When Nazanin Zaghari-Ratcliffe and Anoosheh Ashoori were released last year, Morad was grievously let down by the UK government, including with hollow promises from Liz Truss when she was Foreign Secretary.
 
"In all these years, we hoped the UK would have significantly raised its game when it was confronted by the arbitrary detention of UK nationals overseas - yet almost nothing seems to have been learnt. 
 
"UK officials are still keeping families at arm's length with stock answers and uninformative meetings, being too passive when they should be demanding consular visits and the ability attend trial hearings, and they're not working collaboratively with partner countries anywhere near as much as they should. 
 
"The Government needs to drastically upgrade its procedures to prevent more unnecessary heartbreak and suffering in cases like Morad's, and it now needs to urgently seek the release of Mehran Raoof, who's been arbitrarily jailed in Iran for nearly three years, and Alaa Abd el-Fattah, who's similarly been arbitrarily imprisoned in Egypt for almost four years."
For more information on Morad Tahbaz, go here and here. Similarly, go here for information on Mehran Raoof, and here for information on Alaa Abd el-Fattah.