Iran: prominent medical academic sentenced to death for 'working with Israel'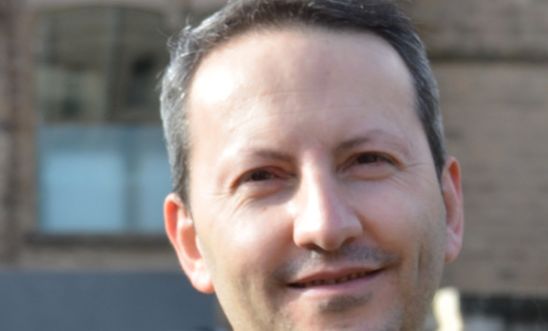 Ahmadreza Djalali was held without access to a lawyer for seven months after being arrested last year © Private
Swedish resident Ahmadreza Djalali's death sentence comes after psychological torture, false confessions and grossly unfair trial
The Iranian authorities must quash a death sentence imposed on Iranian-born Swedish resident and specialist in emergency medicine Ahmadreza Djalali, said Amnesty International today.
 
The medical doctor and university lecturer - who has studied and taught in Sweden, Italy and Belgium - was arrested in April 2016 and was reportedly accused of "collaboration with a hostile government". 
Zeynab Taheri, one of Djalali's lawyers, has told Amnesty that he was sentenced to death for the charge of "corruption on earth". The court verdict, which was shown to one of the lawyers, states that Djalali worked with the Israeli government, who subsequently helped him obtain his residency permit in Sweden.
Djalali was arrested by Ministry of Intelligence officials in April 2016 and held without access to a lawyer for seven months, three of which were in solitary confinement. Afterwards, every lawyer he selected was rejected by the court.
In a voice recording published on YouTube yesterday, Djalali is heard saying that while in solitary confinement he was twice forced to make "confessions" in front of a video camera by reading out statements pre-written by his interrogators. He says he was put under intense pressure through psychological torture and threats to execute him and arrest his children to "confess", to being a spy for a "hostile government". In the recording, he says his academic beliefs have been used to convict him and sentence him to death. He also denies the accusations against him and says they have been fabricated by Ministry of Intelligence interrogators.
Djalali's wife Vida Mehrannia, who lives in Sweden with their two children, has told Amnesty that Djalali's physical and mental health have deteriorated sharply since he was detained. She said: "We are calling for his release because he has not committed any crime."
Philip Luther, Amnesty International's Middle East and North Africa Research and Advocacy Director, said:
 
"No evidence has ever been presented to show that he is anything other than an academic peacefully pursuing his profession.
 
"If he has been convicted and sentenced for peacefully exercising his rights to freedom of expression, association and assembly, including through his academic work, the authorities must immediately and unconditionally release him and drop all charges against him."
Hundreds executed every year
Iran carried out at least 567 executions last year - the second highest number of any country in the world. At least two of these were juvenile offenders, and at least eight were women. At least 33 executions were carried out in public.