Iran executes Kurdish man despite unheard appeal as judicial killing spree continues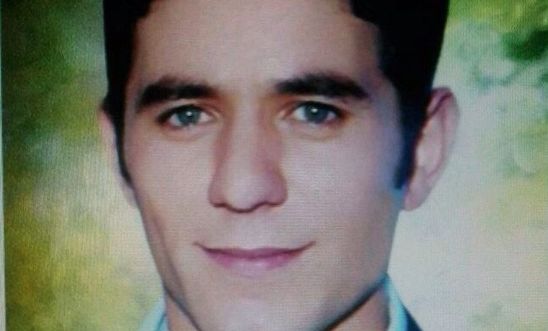 Behrouz Alkhani was held in solitary confinement for over a year without access to a lawyer or his family © Private
This morning's execution denounced as 'a vicious act of cruelty' 
Some 700 executions in Iran already this year
Iran has carried out the execution of a Kurdish man today despite his case still being the subject of a judicial appeal.
The execution of 30-year-old Behrouz Alkhani took place early this morning at Oroumieh prison in West Azerbaijan province, despite the fact that Alkhani was awaiting the outcome of an appeal to the country's Supreme Court. Amnesty has also learned that the authorities have so far refused to return Alkhani's body to his family. 
Alkhani's execution continues a judicial killing spree in Iran, with executions set to reach as many as 1,000 for the year. 
Behrouz Alkhani was arrested in January 2010 in Salmas, West Azerbaijan, a province in north-west Iran, and held in solitary confinement apparently for more than a year without access to a lawyer or his family. In 2011 he was convicted by a Revolutionary Court on charges of "collaboration with PJAK" (Party of Free Life of Kurdistan) and "enmity against God" for his alleged role in the assassination of the prosecutor of Khoy in West Azerbaijan. He was also sentenced to ten years in prison over the possession and procurement of arms. 
His sentence was later overturned by the Supreme Court and sent back to Branch 10 of the Appeal Court of Oroumieh province for a retrial. The appeal court however sentenced Behrouz Alkhani to death once again. He had also appealed against this sentence, an appeal which was still pending as today's execution took place.
Amnesty International's Acting Middle East Director Said Boumedouha said:
"Today's execution of Behrouz Alkhani, who was still waiting for the outcome of a Supreme Court appeal against his sentence, is a vicious act of cruelty by the Iranian authorities and a denigration of both Iranian and international law.

 

"It is appalling that they have imposed further pain and suffering on Behrouz Alkhani's family by refusing to return his body for burial.

 

"The fact that the authorities have carried out the execution despite the pending appeal against a sentence imposed in a grossly unfair trial and international pleas to halt the execution, shows their utter disregard for justice."
Last month Amnesty published figures showing that the Iranian authorities were thought to have executed 694 people between 1 January and 15 July this year, a death toll described by Amnesty as "staggering" in its scale.