Indonesia: public caning of two men for gay sex was 'sickening spectacle'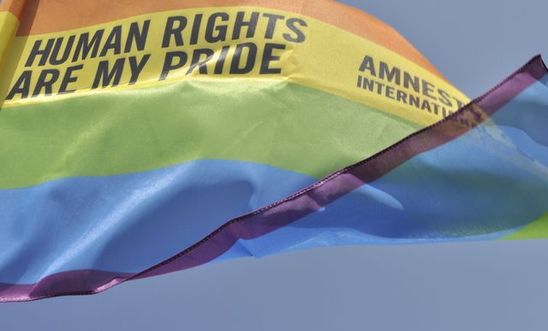 There is a gathering crackdown on LGBTI people in Indonesia © Amnesty International
First time gay men have been caned in Aceh
Responding to news that two men have been caned 83 times for having sex with each other in Indonesia's Aceh province, Josef Benedict, Amnesty International's Deputy Director for Southeast Asia and the Pacific, said:
"This sickening spectacle, carried out in front of more than a thousand jeering spectators, is an act of utmost cruelty. 

"These two men had their privacy forcefully invaded when they were ambushed inside their own home, and their 'punishment' today was designed to humiliate as well as physically injure them.

"The authorities in Aceh and Indonesia must immediately repeal the law which imposes these punishments, which constitute cruel, inhuman and degrading treatment and may amount to torture. 

"Flogging sentences and the criminalisation of same-sex relations are both flagrant violations of international human rights law. 

"The international community must put pressure on Indonesia to create a safer environment for the LGBTI community before the situation deteriorates further. 

"Nobody should be punished for consensual sex." 
Canings come after 141 'gay sex party' arrests 
This is the first time gay men have been caned under Shari'a law in Aceh. The two men were arrested on 28 March and charged with consensual same-sex sexual relations (liwath) under the Aceh Islamic Criminal Code. They were sentenced to 85 strokes each by the Banda Aceh Shari'a Court on 17 May, with the number slightly reduced because they'd spent two months in detention.
Shari'a bylaws have been in force in Aceh since the enactment of the province's Special Autonomy Law in 2001, and are enforced by Islamic courts. 
Consensual same-sex relations are not treated as crimes under the Indonesian Criminal Code. However, the Indonesian authorities arrested 141 men in the capital Jakarta late on Sunday night after attending what police described as a "gay sex party". Amnesty denounced the arrests, describing them as "further evidence of the increasingly hostile environment faced by the LGBTI community in Indonesia".