Indonesia: death sentence imposed on cleric for terrorism criticised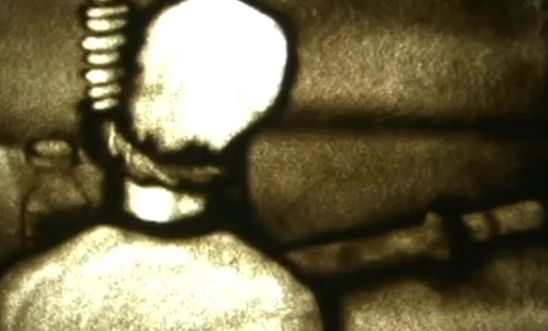 Following Aman Abdurrahman's sentencing, there are now a total of 288 death row inmates in Indonesia © Amnesty International
Aman Abdurrahman becomes first person this year to be sentenced to death for a terrorism offence in country
'Trials for defendants facing charges on crimes such as drugs, murder, terrorism where death sentences may be imposed are often grossly unfair' - Usman Hamid
Responding to a death sentence given to the leader of Indonesia's Jamaah Ansharut Daulah group for terrorism-related offences earlier today, Usman Hamid, Amnesty International Indonesia's Executive Director, said:
"Lethal attacks on people going about their daily lives are horrifying and Indonesia has every right to pursue perpetrators and prosecute them. 

"At the same time, it has been proven time and again that the death penalty does not have a greater deterrent effect than a term of imprisonment. This is a fact that also applies to terror-related crimes.

"The death penalty violates the right to life and is the ultimate cruel, inhuman and degrading punishment. It's a tool that governments often resort to in times of real or perceived national crisis, to demonstrate their 'strength' in dealing with threats.

"The criminal justice system in Indonesia remains critically flawed. 

"Trials for defendants facing charges on crimes such as drugs, murder, terrorism where death sentences may be imposed are often grossly unfair. 

"Suspects frequently suffer torture during interrogations and courts often admit torture-tainted 'confessions' as evidence. 

"Policymakers must not be driven by the strong reactions that understandably emerge in the aftermath of such horrendous violent attacks. They must take all steps within their power to consign the death penalty to history."
First terrorism-related death sentence in Indonesia this year
Earlier today, a panel of judges from the South Jakarta District Court found Aman Abdurrahman - who leads the Jamaah Ansharut Daulah group, believed to be associated with the Islamic State armed group - guilty of inciting at least five terrorist attacks in Indonesia, including the Thamrin shootings and bombings in Central Jakarta in early 2016, and the Kampung Melayu bombing in East Jakarta in 2017. A total of 24 people were killed in the attacks, and 37 injured.
Aman Abdurrahman is the first defendant convicted of terrorism offences to be sentenced to death in Indonesia this year, with another two dozen having already received death sentences for other offences, mostly drugs-related crimes. Last year, 47 people were sentenced to death in Indonesia, of which 33 were convicted of drugs-related offences and 14 of murder. 
Following Aman Abdurrahman's sentencing, there are now a total of 288 death row inmates in Indonesia.