Indian government must answer questions over hundreds of deaths in Qatar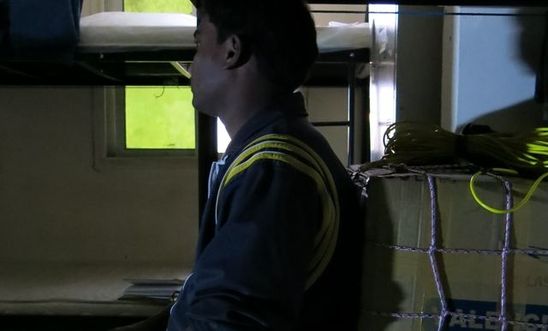 An Indian migrant worker in Qatar. © Amnesty International
The Indian government must provide more detailed information about the circumstances of the deaths of Indian workers in Qatar following revelations about the number of Indian nationals who have died there, Amnesty International said today.   
Figures obtained by the Guardian newspaper and the AFP news agency through Right to Information requests show that at least 450 Indian nationals died in Qatar in 2012 and 2013. The Indian embassy in Qatar has claimed that the number of deaths reported is "quite normal" considering the size of the Indian migrant worker population in Qatar and that most of the deaths took place due to natural causes.
Nikhil Eapen from Amnesty International India, said:
"What we need to know is who these people were - how old they were and what work they were doing - and how they died.   

"Instead of simply saying that such deaths are 'normal', the Indian government should provide clearer and more transparent information, because at this point we are unable to say how these deaths took place - whether on construction worksites, in labour camps, road accidents, or as a result of natural causes.

"The Indian government should also work urgently with the Qatari government and other governments across the Gulf to address the serious labour abuses experienced by Indian migrant workers. That will require tackling abuses in the recruitment phase in India, as well as the countries of destination."   
Amnesty is calling on the Indian government to engage closely with the government of Qatar and the governments of other Gulf countries to enforce and strengthen bilateral agreements, and administrative and legal procedures to protect the human rights of Indian migrant workers.   
Background
In November 2013, Amnesty International released an extensive report on human rights abuses in Qatar's construction sector  ahead of the Qatar 2022 World Cup. The report revealed widespread and routine abuse of migrant workers - in some cases amounting to forced labour.
Abuses include non-payment of wages, harsh and dangerous working conditions, and shocking standards of accommodation. Researchers also met dozens of construction workers who were prevented from leaving the country for many months by their employers – leaving them trapped in Qatar with no way out.
Amnesty has called on the Qatari government to carry out an urgent cross-government review of migrant workers' health conditions, including an investigation into the underlying causes of deaths among migrant workers. The government should urgently develop a transparent plan to address these causes, particularly where they relate to industrial accidents, work conditions and access to healthcare.