India: 'Shocking' attack by masked mob on students at university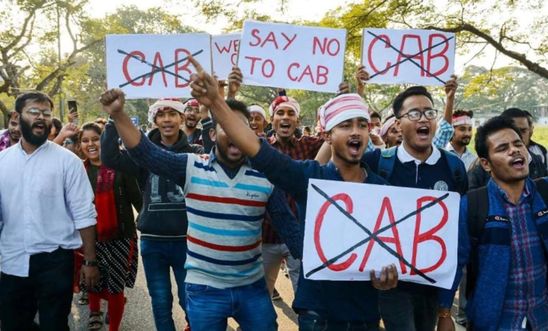 Protests have continued against the controversial Citizenship Amendment Act.
In response to a masked mob attacking at least 26 students and teachers at Jawaharlal Nehru University in Delhi last night, Avinash Kumar, the Executive Director of Amnesty International India, said:
"The violence unleashed on the students inside the Jawaharlal Nehru University campus is shocking.

"For the Delhi police to tolerate such a violent attack that has resulted in grave injuries is even worse, and shows a shameful disregard for the rights to freedom of expression and peaceful assembly.

"It is alarming to note the ease with which the mob entered a 'secured' university space and were able to mete out such violence. Whether it be Jawaharlal Nehru University or Jamia Millia University, the Delhi police have repeatedly failed to protect the students peacefully protesting against the Citizenship Amendment Act.

"Moreover, the constant demonisation of the students by the Government of India continues to increase their vulnerability to such attacks.

"It is not an isolated incident, and must be seen amidst the larger pattern of pushback as massive protests continue unabated across the country. It is imperative that the government listens to its citizens."
Last night, a masked mob lay siege to the Jawaharlal Nehru University for more than two hours, attacking students and teachers. The attack took place after a peace march was conducted by the Teachers Association at the university.
The mob was allegedly armed with rods and sledgehammers as they intimidated the students by destroying campus property, entering hostel rooms and chanting slogans such as "Kill the leftists" and "Kill the Anti-Nationals". To date, no arrests have been made by the Delhi police.