India: Crackdown on peaceful Citizenship Act protests must stop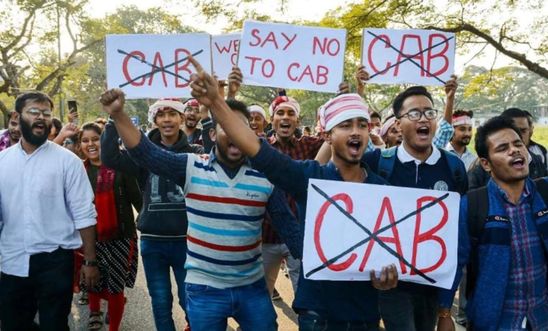 Protests have continued against the controversial Citizenship Amendment Act
Central and state governments in India must stop the crackdown on peaceful protestors against the discriminatory Citizenship Amendment Act (CAA), Amnesty International India said today.
Since last week, thousands of people around the country have taken to the streets to protest against the CAA. Protestors have been routinely met with a show of force and restrictive measures that infringe their right to be seen and heard. Many people have been detained, while access to the internet has also been restricted.
Various state governments have either arrested those protesting against the Act, or imposed prohibitory orders under Section 144 and 149 of the Code of Criminal Procedure.
Avinash Kumar, Executive Director of Amnesty India, said:
"The Citizenship Amendment Act is a bigoted law that legitimises discrimination on the basis of religion.

"The people of the country have the right to protest against this law peacefully and express their views. The right to freedom of peaceful assembly does not only facilitate freedom of expression, but also allows public debate.

"However, rather than respecting, protecting and promoting this right, the Central government in Delhi and various state governments are clamping down on protestors by using repressive laws.

"Authorities across India must understand that a peaceful protest is a legitimate use of public space. Denying permission for peaceful protests shows an apparent disdain for the right to freedom of expression which is both misguided and dangerous. Indian courts have ruled that expression can be restricted on grounds of public order only when it involves incitement to imminent violence or disorder.

"The authorities must stop criminalising protest, lift disproportionate restrictions on free assembly and expression and ensure protection of all human rights."