India: Citizenship Act protesters tortured in detention - new testimony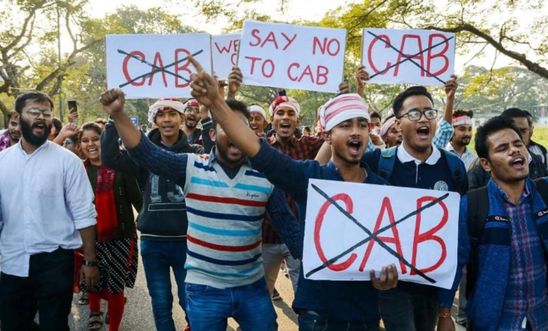 Protests in India have continued against the controversial Citizenship Amendment Act.
Peaceful protesters against India's controversial Citizenship Amendment Act are being arrested and intimidated in jail by police as part of an ongoing crackdown, Amnesty International India said today.
After interviewing more than two dozen people in the city of Varanasi and other parts of the state of Uttar Pradesh, Amnesty India is calling on Prime Minister Narendra Modi to end the gross violations of the right to peaceful assembly.
Avinash Kumar, Executive Director of Amnesty International India, said:
"Permissions for peaceful protests have been denied, protestors have been arrested, the state police have used excessive force, and state officials openly threaten and intimidate protestors.

"The Prime Minister and the Uttar Pradesh government must understand that protesting peacefully is not a crime. It is a right. The Prime Minister must lead the way and set an example by showing that peaceful dissent in his constituency is not being crushed.

"The Prime Minister must ensure that the Uttar Pradesh government sets up an independent investigation into all cases of police brutality. Those responsible must be prosecuted."
Arrested and intimated in jail
Between 11 and 23 December 2019, more than 70 people were arrested for peacefully protesting against the controversial Citizenship Amendment Act in Varanasi.
Amnesty India found that the police indiscriminately charged peaceful protesters and uninvolved bystanders. Relatives of those arrested told Amnesty India that police used excessive force during arrests, and many of those arrested were also harassed and intimidated in jail.
Muhammad Tufail, whose nephew Mohammad Naseem was arrested by the police in the middle of the night, said:
"The police broke into his room and took him away. They broke down a door that fell on his sleeping father. When we asked the police for the grounds of arrest, they did not say anything and dragged Naseem away. The police hit him with lathis [a type of baton] on the way to the police station.

"When we met him in jail, he told us that he was tortured at the police station as well. We saw him in pain."
Iqbal, a shopkeeper in Varanasi, told Amnesty India:
"The jail authorities kept abusing us. We were imprisoned for more than two weeks. The jail officials would keep asking the Hindu protestors as to why they were supporting the Muslims."
Most of those arrested were kept in custody for more than 15 days, despite securing bail. Amnesty India also documented excessive delays by the jail authorities in providing those arrested with access to a lawyer.
Ekta Shekhar, a climate change activist, told Amnesty India:
"Despite peaceful protests, we were arrested. For three days, we were not allowed to contact our family members and lawyers. We were treated as rioters and not as peaceful protestors."