Hong Kong: Protest leader hospitalised after brutal hammer attack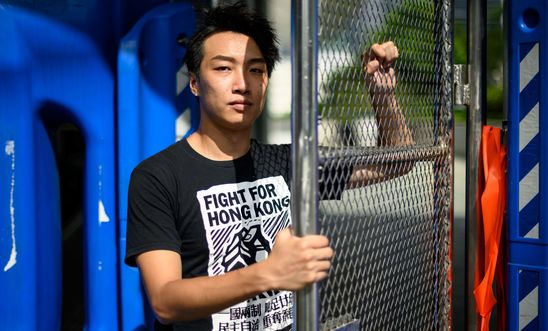 Jimmy Sham © ANTHONY WALLACE/AFP/Getty Images
Amnesty International is urging Hong Kong authorities to launch a prompt and thorough investigation into a brutal attack on human rights defender Jimmy Sham, who was today beaten by a group of men wielding iron hammers. 
Sham, one of Hong Kong's most prominent activists and convener of the Civil Human Rights Front, was on his way to a meeting in the Mong Kok area of Hong Kong when the attack happened. He is now being treated in hospital.
Joshua Rosenzweig, Head of Amnesty International's East Asia Regional Office, said:
"We are devastated to hear of this attack on Jimmy Sham, a brave human rights defender and one of the driving forces behind Hong Kong's pro-democracy protests.

"Jimmy Sham was left bleeding on the street and has been hospitalised with head injuries. Even in the context of increasing attacks on activists, this incident is shocking in its brutality. 

"The authorities must promptly conduct an investigation into this horrifying attack, bring all those responsible to justice and send a clear message that targeting activists will have consequences. Anything less would send a chilling signal that such attacks are tolerated by the authorities."
This is the second time Sham has been targeted in less than two months. On 29 August, he and a friend were attacked by men with baseball bats but escaped with minor injuries.
Sham, who is also a member of the League of Social Democrats, is running for the upcoming District Council election in November 2019.